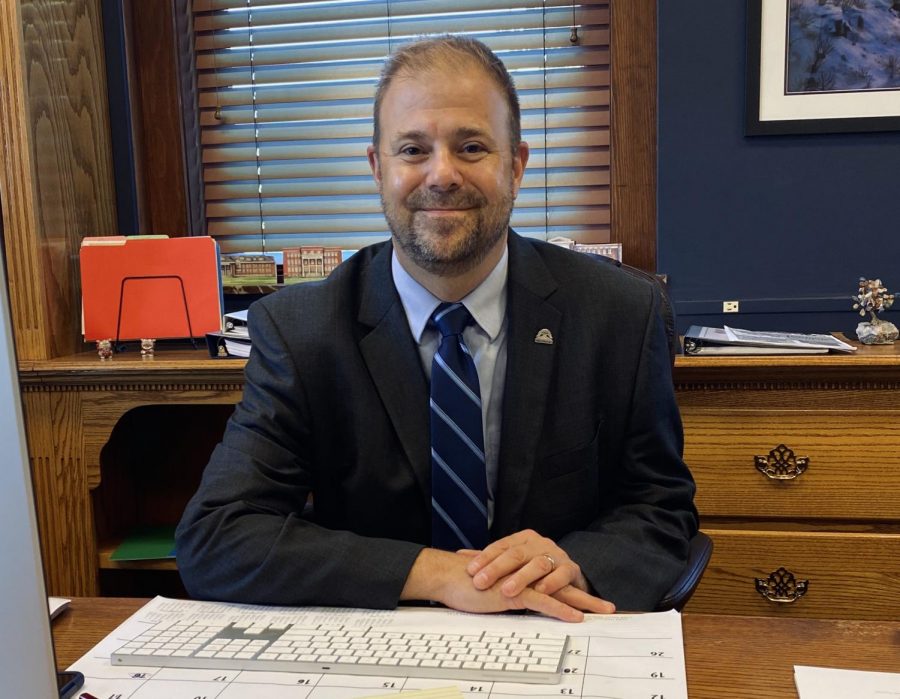 Wildcat Wire had the opportunity to sit down with new Culver-Stockton College President Doug Palmer recently to talk about the new school year, Culver-Stockton's plan with COVID-19, and why he's excited for the future on the Hill. 
President Palmer's has multiple goals for the Wildcats this year. "Obviously the most important goal is to try to get through this semester and the spring semester in one piece. I am a strong believer in the importance and power of face-to-face education. I think all the students [and faculty] want to be here.  But nobody can learn if they don't feel safe. We are going to take the steps we need to make that happen. Coming back to the Hill and not being able to enjoy and do the things that students want to do, that's counterproductive… It is my goal to get us through the next phase and open up and allow students more freedom…
The other big goal that is not COVID-related is to start developing the sense of values and identity and talking about Culver-Stockton to a broader community. "This is a really special place, I can see it. It's just so obvious and it is a place to be better known than just in the tri-state area. The fact that we are number one in the State of Missouri for job placement, the 12+3 with experiencial learning, even in time of pandemic… it's incredible. "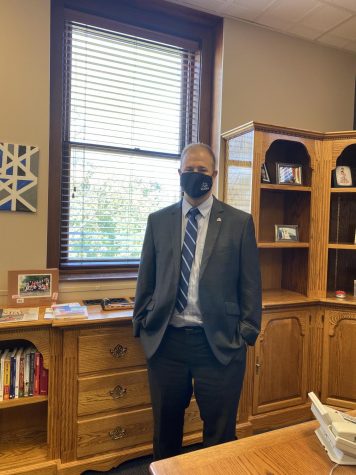 Palmer discussed how he sees this semester going after the COVID test results and guidelines."Right now the testing is going really well. I am so thrilled with how students have responded . We have had a few bumps, but overall I think students get it and understand what we are doing… Now we are on the same plane. Then we are going to wait. Hold on and see what happens. It is going to be important that students keep wearing their mask, social distance themselves both on campus and off campus. I believe if we can get to around the middle to the end of September without a major outbreak, then that will set us up for success for the entire semester…It totally 100% depends on the cooperation of everybody. "
Palmer also discussed moving from the present to Culver-Stockton's future. "We are going to develop our reputation. It is an excellent reputation, but we got to push it out further… When you're in Los Angeles or New York or some place like that, I want people to say 'Wow you went to Culver-Stockton, I've heard of that, it is a great place'… The other goal is we've got to maintain our advantage of preparing Culver-Stockton graduates for what they are going to do after graduation. We will also have to think about the jobs that are out there that don't exist right now… We need to prepare you for the jobs that aren't even created.  I would like to see whole groups of Culver-Stockton graduates continuing because they are out there now and again in five years. Culver-Stockton students making a difference in the world."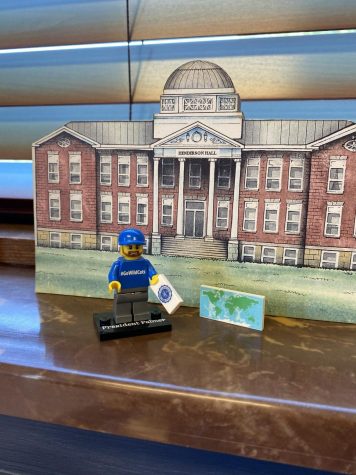 The new experiential learning center that was announced last year might be re-imagined.   Palmer said  "I have asked everyone to halt on what is going inside. We are going to have a group of students to tell us what should go in that building… I think students need to come forward and say 'This is what we would like to see here'. Maybe it's a rugby team, maybe it's [another] a Capella singing group… It's really my job to serve the students and help provide those things." 
President Palmer views the future of Culver-Stockton with its name in shining lights.