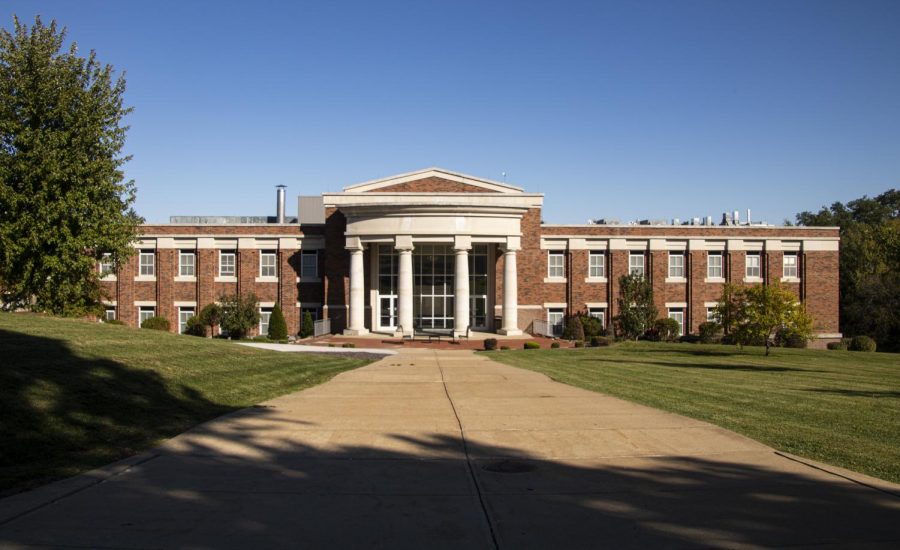 Quentin Wells
Culver-Stockton College Theater Department will bring semester's first theater production outside this weekend, in light of COVID-19 restrictions. 
The department has moved its production from the Performing Arts Center to the front of the Science Center to allow for more room for the actors and audience to social distance. Professor David Lane, the director of the show mentioned, "I'm excited about that because that space looks a lot like a stage and the grassy area rises away, which will be a nice area for audience members to view the show."
The show will be different from the usual plays put on during the 12-week session. Professor Lane explained "For this production, I have taken various scenes and monologues and reimagined them as all taking place in the same basic location, which is a cafe/restaurant.  So, in some ways it's like the one-acts, but there will be no breaks between the various pieces.  As soon as one ends, the next one will begin.  I hope this give the production a little more of a cohesive feel even though a Shakespeare scene may be followed immediately by an absurdist comedy."
Before the production could even be performed, the department had to figure out how to rehearse. Bailey McNamer, a junior Fine Arts Management major and stage manager said, "Now our rehearsals are cut into small groups coming in at separate times with cleaning in between each person and moving to different rehearsal spaces. Even blocking is different, the actors have to stay away from each other and can't touch each other. So a scene that may require a hug looks totally different now but we are finding creative ways to bring light to the scenes and the current situation."
Despite these new restrictions, Professor Lane is confident about performances this semester. "This fall had some added considerations with the COVID restrictions which went into the planning, but theatre is always adapting to the changing world around us." 
The show will be this weekend Sept. 18 and the 19 at 4:30 p.m. and 3:00pm on the 20.