Kicking It To Cancer
The Wildcats Stand Up To Breast Cancer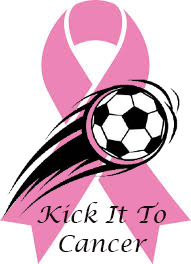 Hang on for a minute...we're trying to find some more stories you might like.
October 24th at 5:00 p.m., the Culver-Stockton Wildcats Soccer team will be holding their 8th annual event. All proceeds made during the game go to cancer victims or a chosen organization that battles cancer. Over the past 8 years, the event has raised over $15,000 for those suffering from cancer. With it being Breast Cancer Awareness month, there is no better time to have such an event to raise funds.
On average, 1 in 8 women will develop an invasive form of breast cancer at any time in their life. Just in 2018 alone 266, 120 cases were diagnosed. Yet, these numbers are not just statistics as this disease has hit close to home.
For the benefit, all proceeds will be donated to Kayla McBride, wife to one of the professors here on campus. McBride was diagnosed on September 14th after months of screenings and tests. With two young children, ages 3 and 8, the McBrides have prepared them for the weeks ahead that are sure to be long an hard for the family. When asked, McBride was said to be humbled by all the support and encourages all women to self-exams monthly, as that could be what saves their life.
The benefit not only helps those who have been diagnosed, but some girls on the team benefit from knowing they're making a difference against a disease that has affected their families. Such a player is Junior Health Care Administration major Faith Prather.
"I'm really excited for tonight's game!" Stated Prather when asked about the game, "This benefit really hits home for me considering a lot of my family members have battled with cancer and it means so much that we get to help someone and raise money towards something good.
"
I can't wait to play for something bigger than ourselves, and know we have done something good for someone else!"
— Faith Prather
Make sure to fill the stands tonight at 5:00 p.m. to support the girls in pink as they raise money for such a noble cause.
About the Writer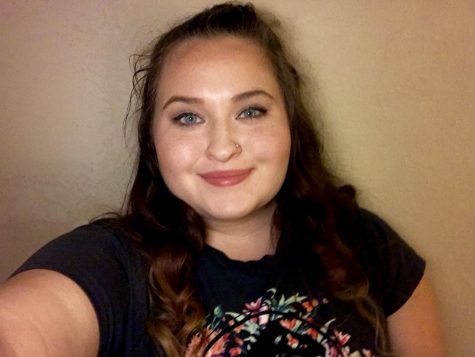 Vanessa Bolen, Arts Editor/ Social Media Manager
Vanessa is a Junior from Beardstown, Illinois. She is a Psychology and Theatre major and hopes to become a Clinical Therapeutic Therapist with an emphasis...