Black Student Union Speaker Highlights Equality, Feminism
NAACP President visits C-SC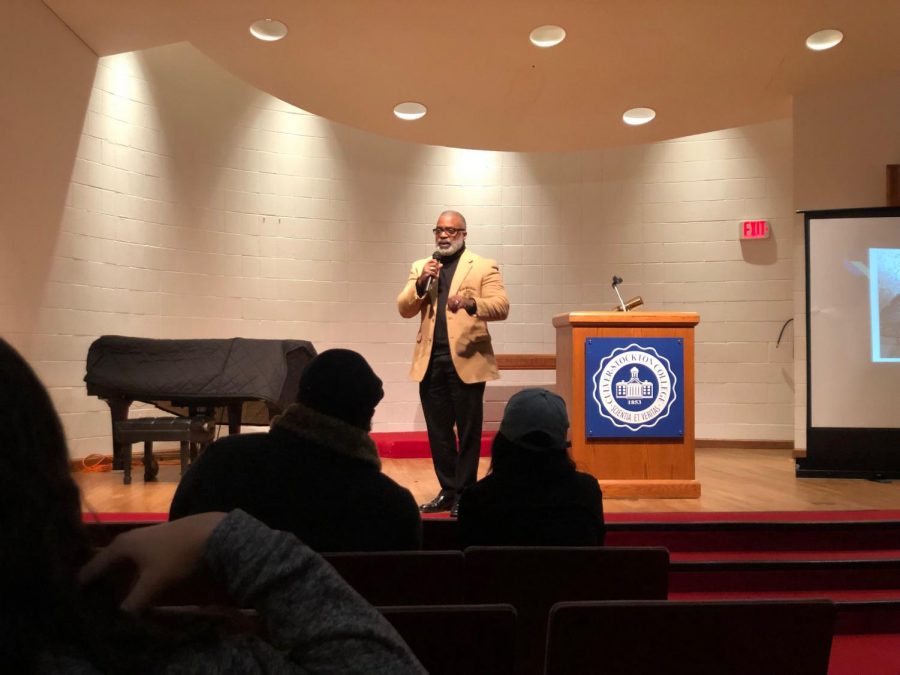 Sam Bailie, Staff Writer
January 24, 2019|13 Views
On Jan. 17 Culver-Stockton College hosted an MLK Day Celebration. C-SC's Black Student Union (BSU) welcomed the president of the NAACP Dr. Byron K. Oden-Shabazz to speak at their MLK celebration. Dr. Shabazz, also a member of Alpha Phi Alpha, spoke to students about certain actions that lead to the rise of civil rights. He grew up in a single parent home in Detroit, MI. His father died when he was young forcing himself and his family to go from living in the middle to class to the lower class.
Despite the hard times Dr. Shabazz encountered, he persevered and had an All-American track career putting him on a full ride scholarship to Michigan State. As a grad student, Dr. Shabazz goes around speaking and informing people about important figures who have not been given much recognition. "The intensity with which he spoke was enough to engage me alone," stated senior communication major, Jasmine Campbell.
When asked what inspired Dr. Shabazz to go the more feminist route with the civil rights movement, he explained what a powerful role model his wife was, what she has accomplished, and how he hopes to make a difference for his children and grandchildren by helping them to hear about the heroes in the front part of the story as being women.
"
The intensity with which he spoke was enough to engage me alone."
— senior Jasmine Campbell
Dr. Shabazz went on to say "If we're ever going to be equal in society or ever pass pay equity, or if we're going to say to a woman she can do whatever she wants to do, as a man, I have to be an advocate for that," said Dr. Shabazz. He explained that not very often do people realize that half the Black Panthers and civil rights leader were women. Dr. Shabazz went on to explain some of the misconceptions and myths of the civil rights era as well. One of the myths was that Martin Luther King Jr. was imitating Gandhi's non-violence methods when actually, Dr. King learned through Highlanders school where he and other students learned about peaceful protesting methods, which was also run by a white man.
Dr. Shabazz concluded with an activity which consisted of some of the audience members lining up in front of the chapel where they were asked what their thoughts were on a particular situation. Depending on whether or not they agreed, they would either stay where they were or go stand in a separate line. The speaker said the point of this exercise was, "To learn to respectfully listen to each other, you don't have to agree with somebody. Just because you disagree doesn't mean that they don't make valid points."
The Black Student Union (BSU) will be having a panel event on Feb. 5 food and drinks will be provided.