C-SC's Clark Earns All-America Recognition
Clark is the 11th Wildcat to earn All-America accolades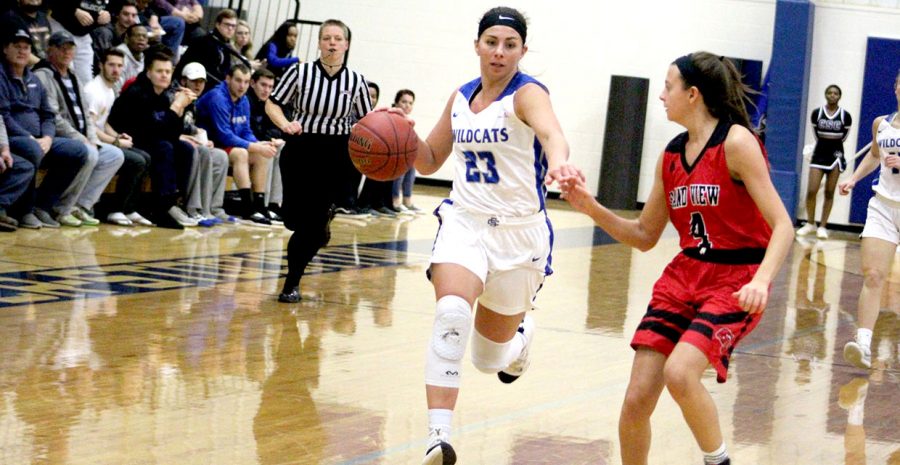 Culver-Stockton College guard Lacey Clark has been named to the 2019 NAIA Division I Women's Basketball All-America team
Clarke, a senior from Belle, Mo. (Maries County R-II HS) was an honorable mention selection to the team after averaging a team-high 13.5 points per game. A starter in all 33 games this season, Clark also averaged 4.8 rebounds, 1.9 assists and 1.5 steals per game. She scored in double figures in 21 of the 33 games, scoring 20 or more points on five occasions, including a career-high 29 points in the Wildcats' upset of sixth-ranked MidAmerica Nazarene in the quarterfinals of the Heart of America Athletic Conference Tournament.
In addition, she had four games where she grabbed 10 or more rebounds and recorded one double-double. In the conference, Clark ranked 10th in scoring, fourth in 3-point field goal percentage (37.4) and 13th in steals (50) She also shot 80 percent from the free throw line.
In her career, Clark finished with 1,108 career points, which ranks 15th on the school's all-time list. She also grabbed 405 rebounds, dished out 185 assists and had 128 steals in a 118-game career. She shot 41.7 percent from the field over career, including 36 percent from outside the 3-point arc, and she shot 80.6 percent from the free throw line on 232 career attempts. Clark was named to the All-Heart of America Athletic Conference team three times in her career, including a first team selection in 2019. She is the 11th Wildcat to earn All-America accolades.
The Wildcats finished the 2019 season with a 19-14 overall record, advancing to the championship game of the conference tournament against William Penn University. C-SC finished in a three-way tied for seventh place in the Heart during the regular season with a 12-12 mark.