Netflix Movies to Get You Through Spooky Season
Halloween Themed Movies for Netflix Users
As the end of October is approaching, that means of the most major holidays in the United States is creeping up as well, Halloween; a day full of candy, costumes, and ghouls (sometimes). For all those that have not been in the "spooky" mood, here are some movies from one of college students' favorite streaming services, Netflix.
If you are like me, and do not particularly like scary movies, Netflix has you covered. Some of these films are animated, such as Hotel Transylvania, but that does not mean that someone that is above the age of thirteen can't enjoy it.  For example, Coraline may be animated, but the content can often be described as more "mature" to be a children's movie. There is also Goosebumps, the classic book series that was later turned into several films and even a television series. There are multiple of these mysterious movies on the site. There are several family friendly movies and shows for you to watch, if you don't feel like being scared until the wee hours of the morning.
For all my horror fans, there are plenty for you as well. Some of the most classic and original horror films, The Conjuring and Scream , are also a part of Netflix's library. If you are not necessarily feeling a movie, there are a couple of television shows that can entertain you. One that has become quite popular within the past decade is American Horror Story. Season eight has been added to Netflix and is ready for streaming.
If you are looking for that real-life horror, the Ted Bundy story, Extremely Wicked, Shockingly Evil, and Vile might be an excellent choice. Although former Disney star, Zac Efron, plays a cold blooded killer, the overall movie is chilling and worth the watch. There is also the Ted Bundy tapes, Making a Murderer, and Mindhunter that all have a similar feel.
If you do not have Netflix, Freeform always has a "31 Nights of Halloween" where you can stream the movies on the app or live cable television. For the schedule, click here.
Enjoy your streaming, and have a "spooktacular" time doing it.
View Comments (1)
About the Contributor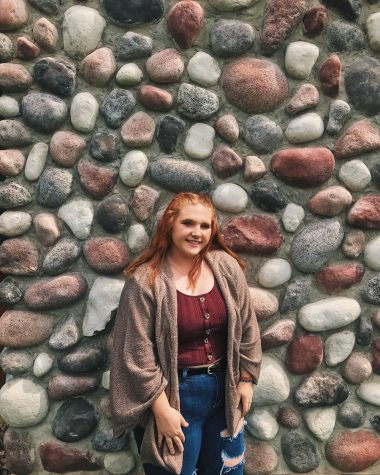 Hailey Frutiger, Staff Writer
Hailey Frutiger, a senior Media Communications major with a minor in Spanish, is from Orion, Illinois. Frutiger is a member of Woman of Promise and Diversiteam....