Q&A with Miss Pike County Fair Queen, Ashley Miller
The Wildcat Wire had a chance to talk to the C-SC student before she went to compete in the Miss Illinois County Fair Pageant.
Culver-Stockton College student Ashley Miller, Junior communications major, competed in the Miss Illinois County Fair Pageant in Springfield, IL. this past week. The Wildcat Wire has asked her about how she balances her duty as a County Fair Queen and school, as well as how she prepares for her pageants as she was on her way to compete in the pageant.
Q.  How does it feel to be representing Pike County, IL.?
A. "I have dreamed of this title for so long. I've competed for it 3 different times and I was always a runner up to the crown. I was in shock when my name was called this year. For anyone who hasn't competed, pageants are mentally draining. You work for weeks or even months preparing for one night and even if you do absolutely everything you can, sometimes it's not enough. My directors have always told us that if they brought in three completely different judges, the queen would never be picked exactly the same. It's all about how you connect with the judges in the four minutes of private interviews you get."
Q. What all goes into preparing for a pageant?
A. "So my preparation started as soon as I got crowned in July. For the Miss Illinois County Fair Queen pageant, we do an interview, on-stage speech, and then we're also judged on swimsuit and evening gown. I've been doing practice interviews and breaking in my heels when I can. I've gotten with local people in my county to find out about the history and other important information in the agriculture field. I also perfected my speech and practice it for anyone who will listen."
Q. What differences are there between a county-level pageant and a state-level pageant?
A. "So at the county level girls will typically compete against a much smaller pool of women. I had nine contestants in my county pageant this year.  Pike County's directors run our pageant almost exactly like the state pageant. In-State if you make one of the top 15 positions, each contestant is given three on-stage questions. The other contestants are kept in a place where they cannot hear the questions or answers. For Pike County, all contestants were kept in a trailer until it was their turn to answer."
Q. Considering that the Miss Illinois County Fair Queen Pageant happens a bit through the school week, how do you balance school with pageantry?
A. "This was more difficult because if I'm going to miss class, I prefer to get the work done well in advance. For this, we competed the same week classes started for the semester so I had to get with my teachers Monday and Tuesday so they knew that I would be gone Thursday and Friday. Luckily for me, there was not a lot of homework due yet."
Q. What do you want people to know about pageants that they might not know?
A. "Pageant girls are not dumb. That, I think, is the biggest misconception. I studied, just like the other 72 contestants this year, topics that could possibly be asked. I learned that in its first few days of sales, hemp made the state of Illinois 3.2 million dollars in sales. In 2019, the state of Illinois was the leader of Pumpkin growing in the United States. Even more recently, Illinois Director of Agriculture was forced to resign. This impacts our farmers greatly and can be detrimental to agriculture until they find a replacement. As ambassadors for our county, each girl has to know about her county and her state as well as hold a passion for what she is representing."
Leave a Comment
About the Contributor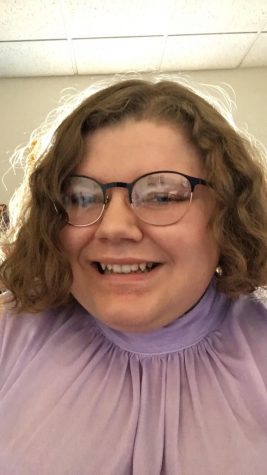 Danielle Thurman, Features Editor
Danielle Thurman is from Bonne Terre, Missouri, and is a senior Media Communications major. Along with writing for the school's newspaper since her freshman...