Ash Wednesday Brings Spiritual and Secular Comforts to Campus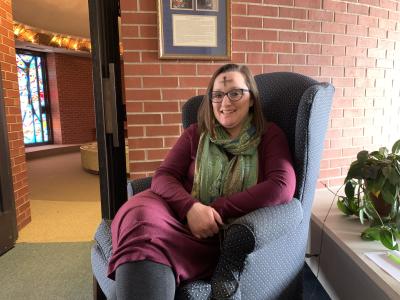 Ash Wednesday brought a welcome variety of comforts to break up the monotony of Winter on campus. As the main feature of the day, Culver-Stockton College chaplain Amanda Sorenson presided over the tradition of providing ashes, observed by many Christian denominations, which marks the start of the season of Lent. The cross-shaped mark is traditionally created with the ashes of the palm leaves employed in a prior Palm Sunday celebration, though some traditions instead opt for a sprinkling of ash on the head, a tradition growing more common amongst other precautions taken by ecclesial authorities to combat the spread of the novel Corona Virus, or COVID-19.
For those who find their curiosity about the holiday a more pressing concern, Chaplain Amanda Sorenson provided an interview about Ash Wednesday, accompanied by a short video of the ceremony.
Additionally, the CPC provided comforts for all students to ease the slump of the winter season, distributing phamplets that discussed how to keep in good health, and to recognize and treat depression, seasonal and otherwise.  Students were provided additional niceties that would help to improve health, such as orange juice, hand sanitizer, tissues, squishy-toys, and heart-shaped worry stones.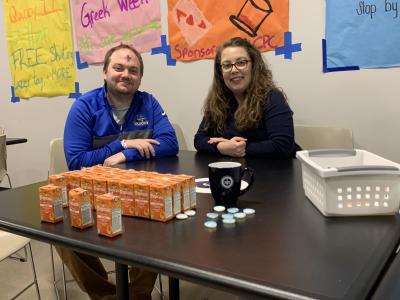 Leave a Comment
About the Contributor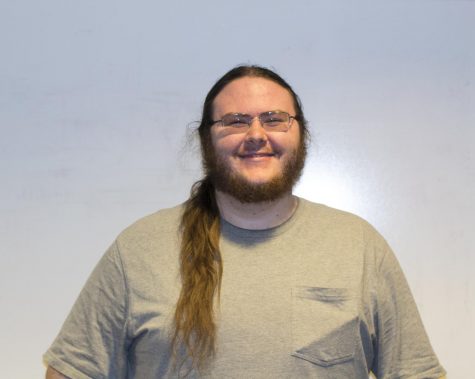 Quentin Wells, Op-Ed Editor
Quentin Wells is from Kahoka, Missouri. He is currently a senior at Culver-Stockton and majoring in Media Communications, Quentin is primarily involved...