Culver-Stockton College What's Open On The Hill
In an General Campus Announcement email sent out on March 23, Culver-Stockton College updated the students about what was open on campus. As of right now the campus is only open to essential services. Employees, utility services and specific vendors are the essential services who will be allowed on Campus. 
The following information is from Campus Announcements and email updates from Dean Gill.
Henderson Hall – Open with restricted access
Follow the instructions on interior doors for access. 
Crown Center – Open with restricted access 
Follow the instructions on interior doors for access. 
Mailroom – Open 
Monday – Friday from 1:30 pm – 3:30 pm.
Dormitories/Sorority Houses/Fraternity Houses – Closed
If you still need to move out contact Megan Catalano, Director of Residence Life (mcatalano@culver.edu) to schedule a time to move out.
All students must have their belongings moved out by April 15, 2020.
Student Success & TASC Center  – Open Online 
Staff/Tutors and other resources are available online
Contact Dr. Alissa Burger (aburger@culver.edu) or Retention Specialist Nicole Herrington (nherrington@culver.edu)
Dining Hall/Cats Paws/The Lab – Closed
Carl Johann Memorial Library – Closed 
Any C-SC item checked out has an extended due date to August 28th.

Contact the library staff for any MOBIUS item you have checked out, they will decide how the item will be returned to the library it is lended from. 
Charles Field House – Closed 
The gym, weight room, and the administrative offices are closed.
The J.E. & L.E. Mabee Recreation & Wellness Center – Closed 
Contact Bill Boxdorfer for any questions.  
All Academic Buildings – Secured during business hours
Leave a Comment
About the Writer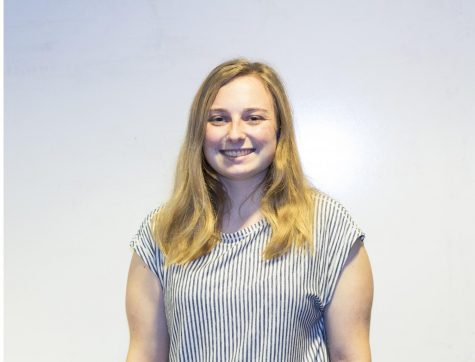 Abigail Heinecke, Editor-In-Chief
Abigail Heinecke is from Camp Point, Illinois. She is a senior majoring in English and minoring in creative writing and media communication. Abigail is...