A Winner? Debatable. Debate Watches Begin at Culver-Stockton College
First of Four Debate Watch Events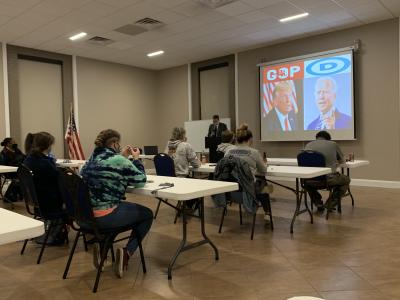 Culver-Stockton College students had an opportunity to come together, watch, and engage with the first Presidential debate on Wednesday, September 29th.
The 4-part series hosted by Chad DeWaard, Associate Professor of Political Science,  will be covering the Presidential, and Vice Presidential debates.    The discussion provided additional information on the debates, their history, and the processes of the federal elections.  DeWaard acknowledged that presidential debates rarely change minds, and largely aim for a small slice of undecided voters.
While students were initially asked who won – Biden or Trump – a majority held the opinion that there was no clear winner in a debate characterized by the candidates talking over one another and the moderator, calling one another liars, a clown, and a socialist. It seemed to do away entirely with the pretense of mutual respect, a principle held since the Lincoln-Douglas senatorial debates in 1858, which DeWaard characterized as the foundation for the tradition of their modern incarnation.
The vitriol of the debates targeted not only the policies of the other candidate, but their families, a topic traditionally considered to be off limits. Some of the most notable moments included Trump's refusal to condemn white supremacists, and Biden's insistence that Antifa is an idea, rather than an organization.   Perhaps most notably, the President also insisted that there will not be a transfer of power, and that there was not one upon his election. The President additionally, despite requests from the moderator and Biden, insisted that his supporters go to watch the polls on election day, while making accusations of electoral fraud, and, even more devastatingly, a lack of proper forest management in California.
When broken down between the candidates' performances, most attendees held that Biden had a stronger performance on most topics.
"
Students were engaged, involved. They clearly showed an interest in the Presidential election and were keenly aware of a number of the more fundamental issues facing the country."
— Prof. Chad DeWaard
Zachary Lantz, a junior Business Administration & Marketing major seemed to capture the murky sentiment, stating: "Both sides provided a lot of good points on different issues. Trump did a poor job of COVID management, and Biden, being from a Democrat state, I think did a hell of a job on that part, and Trump did a good job on the Economy, et cetera. I'm left undecided, but I think there can be much improvement going forward."
Four more ACE-credited events are currently scheduled on October 7th, 15th, 22nd, and on election night, November 3rd. All are planned to be held in Meaders Hall in the Gladys Crown Student Center, with spillover seating in the Cafeteria. Seating is limited due to social distancing, however.  Refreshments were provided for the first event, and are anticipated for the rest.
View Comments (2)
About the Writer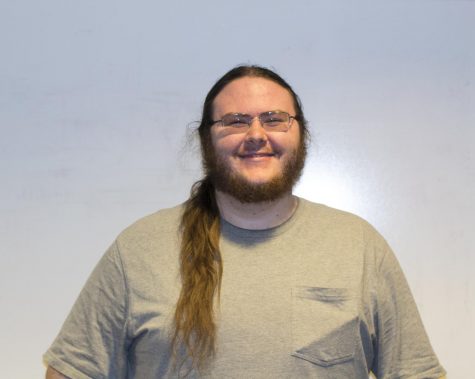 Quentin Wells, Op-Ed Editor
Quentin Wells is from Kahoka, Missouri. He is currently a senior at Culver-Stockton and majoring in Media Communications, Quentin is primarily involved...