Peaceful Protesting on The Hill
Alpha Phi Alpha Organizes Awareness Event
On the afternoon of Oct. 1, Culver-Stockton College students, faculty and staff gathered in front of the Herrick Foundation Center to show support for the peaceful protest organized by the lota Xi Chapter of the Alpha Phi Alpha fraternity to combat social injustice people of color face day-to-day.
Close to one hundred of C-SC community members gathered and began the walk, organized to go from campus, around the city of Canton, and end at Lincoln Park. At the park protesters listened to three different speakers who were invited to the protest by Jordan Grant, president of the chapter.
"
We must continue to share, educate ourselves, and care for those around us who need it most."
— Jordan Grant, protest organizer
Those in attendance included C-SC President Douglas Palmer, Pastor Orville B. Jones from the First Baptist Church in Quincy, Illinois, and Phyllis Dean, the Lincoln Project Director in Canton. After the speakers finished, students and faculty members were encouraged to take a look into the Lincoln School building. The school is a former school for the African-American children of Canton and the surrounding areas of Lewis County, Missouri. Built in 1880, it served the community until 1955 when it closed in the aftermath of the Brown v. Board of Education ruling by the U.S. Supreme Court which ended segregation in school districts.
The goal of this march was to protest the killings of not only Breonna Taylor, George Floyd, and countless other Black lives that have been taken at the hands of police, but also the racial inequalities and systemic oppression people of color face daily. Grant encourages students, faculty, and staff to take what they learned from the protest and continue to use it in their lives. "We must continue to share, educate ourselves, and care for those around us who need it most." Students were also invited Tuesday night to create posters for the call to action.
About the Contributor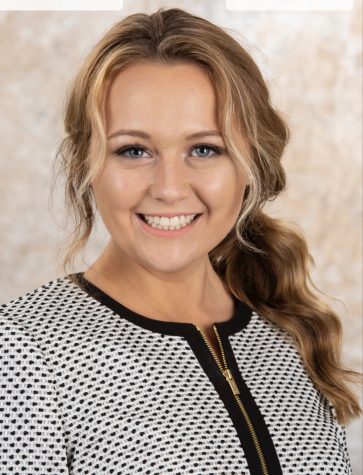 Ashley Miller, Staff Writer
Ashely Miller is from Fishhook, IL. She is a senior Public Relations Major at Culver-Stockton. She is active as a commentator and producer for the Wildcat...