C-SC Receives $15,000 Gift for Future Student Experience Center
HOMEBANK Donation Helps Reach Goal
Culver-Stockton College recently received a gift totaling $15,000 from the the Missouri and Illinois banking system HOMEBANK that will be going toward the future Student Experience Center. This project is a total of $1.25 million that is a part of the Culver-Stockton: Changing Lives! initiative that had been announced in 2018. President Doug Palmer had received the gift from C-SC class of 1998 alumni Josh Wilson.
While this gift helps, most of the funding has already been completed by former president of the college, Dr. Kelly Thompson, but President Palmer says that every little bit of funding helps.
"Most of this work was done as part of the capital campaign," said President Palmer, "so my predecessor Dr. Thompson did most of the fundraising, so there's really only very little bit left; and we hoping to break ground and start construction soon."
There is still discussion on what the space will be used for, but President Palmer is excited as he is involving students in this, so that students can decide what this new academic building can be used for. Already, he had met with students as early as Sept. 30, 2020 for the input of what the students that attend "The Hill" want to see this building become.
"
I know there were some earlier ideas of what could happen, and since I'm new and nothing had been settled. I thought that this would be a great opportunity for Culver students to say "This is what we'd like to be able to do in that space.""
— President Palmer
The team of students that President Palmer has selected will be questioning the rest of the student body eventually to see what C-SC students want to see that space become.
"It's going to be academic space. So it's going to be space for teaching and learning." said President Palmer, "But how that space looks and who gets to use it? I think that still has to be on the table."
President Palmer is excited about this whole process, from getting the students involved to better preparing students for the 21st Century. He hopes to see ground being broke on the Student Experience Center by the end of the academic school year.
Leave a Comment
About the Writer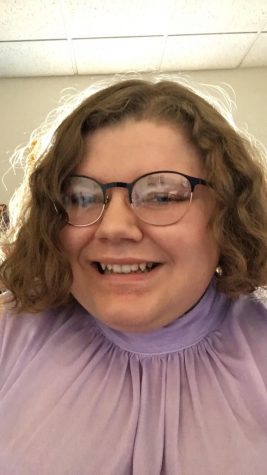 Danielle Thurman, Features Editor
Danielle Thurman is from Bonne Terre, Missouri, and is a senior Media Communications major. Along with writing for the school's newspaper since her freshman...