Electric Fountain Brewing Comes to Canton
Coffee Roaster Expands to Smaller Communities
On Thursday, October 15 a new coffee shop opened in downtown Canton, MO. As a coffee lover (or enthusiast I should say), I have been to the Quincy, IL location a numerous amount of times. The atmosphere there is wonderful, so I had to check out their new location.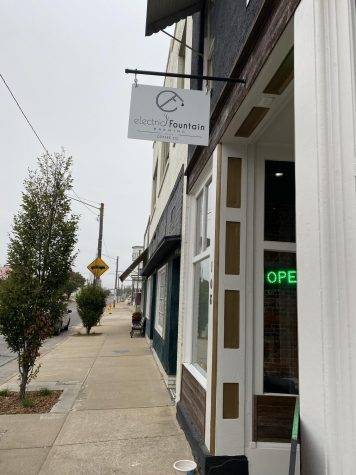 I knew the owners were excited to open a new location, especially in the small community of Canton. "We wanted to start  branching out into other smaller communities to bring not only the knowledge of specialty coffee to the Midwest but to also offer a safe space for community to grow within. Our mission is to build community, with that building relationships, and creating safe spaces for people to build their own relationships within the community"(Ryan & Talia-  Owner & Regional Manager).
Entering the building, there was laid back, Indie Rock music in the background. The decor here is very earthy, rustic, and inviting. "We have a very cozy environment to study, hangout, catch up with friends, play some music, or to have a meeting. We have FREE WIFI – we have created a NO judgement zone, warm inviting space for you to bring your family, and friends or even host an event! #gowildcats". From my personal experience, each coffee order of mine has been a quality cup. I am impressed and enjoy several of their items on the menu. They will be adding to their seasonal menu as the year continues.
"
The Canton community really supported our small business which really meant a lot to us. We hope that we continue to thrive here in Canton, MO and within the Culver community ."
— Talia, Regional Manager
A place like this can be very special to a smaller community, especially when college students make up a large portion of it for the majority of the calendar year. I had to know how the whole journey started.
"[I] had always liked coffee. In college I started drinking Folgers or whatever cheep coffee I could find. Once I was touring and traveling I remember having my first "pour over" in Kelly, Wyoming. From there I started searching out small specialty coffee shops all over the US while touring in the summers. This, what started as a researching project turned into a great passion of mine for years to come. I went from roasting on a popcorn popper at home trying to learn in my free time. Partnering with chefs doing coffee desert course pairings. Which then lead into farmers markets, and small organic grocery stores. Into launching my first of many EFB locations circa 2014" (Ryan – Owner).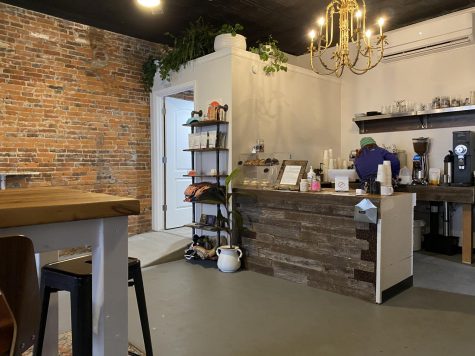 If you haven't yet, go check EFB out. It is located across the street from Primos downtown.
You can also visit their website and social media pages for more information and updates.
Instagram: @efbcoffee & @efbcoffeecantonmo
Facebook: Electric Fountain Brewing-EFB
Leave a Comment
About the Contributor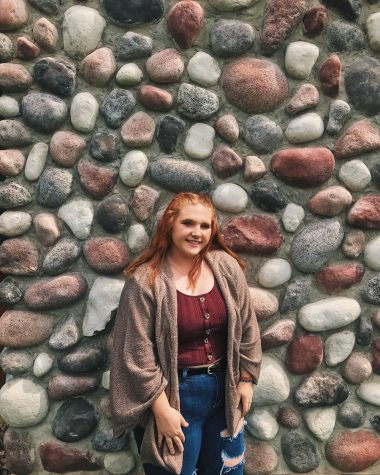 Hailey Frutiger, Staff Writer
Hailey Frutiger, a senior Media Communications major with a minor in Spanish, is from Orion, Illinois. Frutiger is a member of Woman of Promise and Diversiteam....