The 2021 Presidential Inauguration
On January 20, 2021 President-elect Joe Biden and Vice President-elect Kamala Harris were sworn into office. This inauguration is unlike any other, while in the heat of a global pandemic, which limited crowds to attend this event. The usual sea of people was more of a scatter due to social distancing and mask guidelines.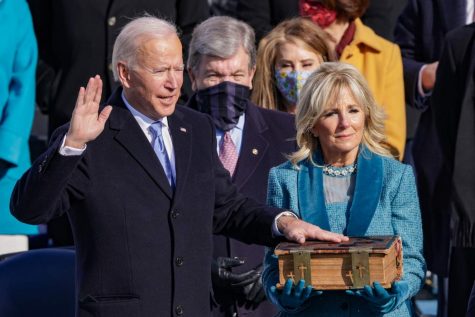 "
Bringing America together, uniting our people, uniting our nation. And I ask every American to join me in this cause."
— 46th President of the United States Joe Biden
Joe Biden is the 46th president of the United States. His vice president, Kamala Harris, is the first woman and woman of color Vice President in the country's history. They were joined by their families in this gathering and celebration. Joe Biden delivered his inaugural speech, along with a speech from National Youth Poet Laureate Amanda Gorman, who both delivered heart-felt messages to the American people. There were a few performances during the inauguration, with Lady Gaga singing the national anthem and Jennifer Lopez with "This Land is Your Land" and "America the Beautiful."
"
We will raise this wounded world into a wondrous one."
— National Youth Poet Laureate Amanda Gorman
There were celebrities and other political figures in the crowd: Former President Barack Obama and First Lady Michelle Obama, Former President Bill Clinton and Former Secretary of State Hillary Clinton, Former Vice President Mike Pence, and Former President George W. Bush and First Lady Laura Bush.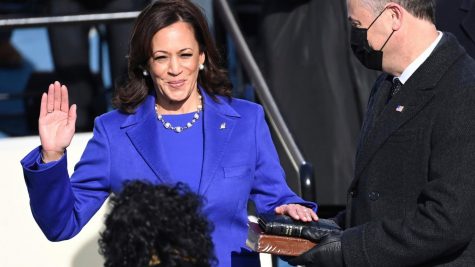 After the ceremony, there were other events held. The president and vice president went to visit Arlington National Cemetery to lay a wreath at the Tomb of the Unknown Soldier. They were accompanied by other former office holders. After this small dedication and service, the president had an official escort to the White House followed by the virtual event "Parade Across America."
Later in the evening, a prime time special "Celebrating America" hosted by award winning actor Tom Hanks was aired featuring the new president, vice president and more performances and speeches by: Ant Clemons, Jon Bon Jovi, Foo Fighters, John Legend, Eva Longoria, Demi Lovato, Bruce Springsteen, Justin Timberlake, and Kerry Washington.
About the Writer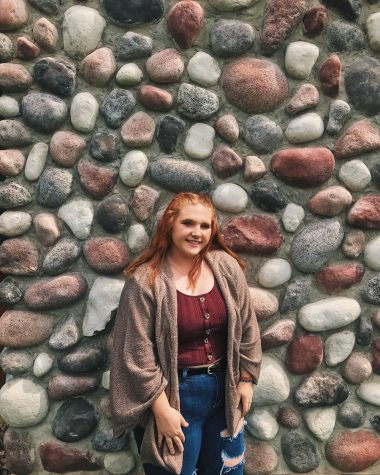 Hailey Frutiger, Editor-in-Chief
Hailey Frutiger, a senior Media Communications major with a minor in Spanish, is from Orion, Illinois. Frutiger is on the Culver-Stockton softball team...