Weight Room Renovation Unveiled
Culver Stockton College's athletic weight room facility recently underwent a major renovation. The new and improved facility added state-of-the-art weight room equipment courtesy of Legend Fitness of Knoxville, Tennessee and consisted of custom Wildcat weight plates, new racks, and even custom flooring.
Strength and Conditioning coach Tyler Aulbur said the most recent renovation is the start of phase one of two phases. Wildcats can expect custom dumbbells, Smoothie stations for athletes to refuel after an intense workout, along with more brand new equipment in phase two of the renovation.
"
The [current] facility was stuck 20+ years in the past so it was needed for current and future Wildcats.
— Strength and Conditioning Coach Tyler Aulbur
As Culver-Stockton College continues to grow, so does the use of the weight room which is why Culver Stockton decided to transform the weight room.   Aulbur states "With the Athletic Department growing through the addition of a Strength & Conditioning Coach it was time for the weight room to grow/upgrade with that addition. With more student-athletes attending C-SC and utilizing the facility we needed to provide them with a space that would be more spacious, efficient,  safer, and cleaner for their training. The more open concept with more functional space allows us to get 32+ student-athletes working efficiently at one time. The facility was stuck 20+ years in the past so it was needed for current and future Wildcats."
Legend Fitness was put in charge of the manufacturing of Culver-Stockton College's custom equipment.  Shortly after completion the equipment was shipped to its new home  on The Hill.  Although Legend Fitness manufactured the parts for the new facility, the equipment itself was in pieces. Football coaches along with student athletes took on the task of putting together their new weight room. 
Coach Aulbur hopes the facility will have a lasting effect. "The impact I hope it leaves is how much C-SC cares about the student athletes overall physical and mental development. When they see how much was invested in the facility, they will now enjoy the work that much more. The more the student athlete enjoys being somewhere the more they are willing to commit, be consistent, and push themselves for the betterment of the team."  The new facility will be a key feature to show off to future wildcats looking to call this place home.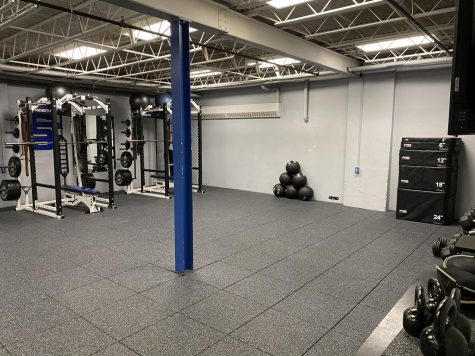 Leave a Comment