Spring Semester Follow Up with President Palmer
This past week, the Wildcat Wire came up with some questions for President Doug Palmer as he approaches the end of his first year at Culver-Stockton College.
He began by mentioning how it has been a difficult year here on The Hill and the whole C-SC community. He illustrates how proud he is of the community on how we have adapted and adjusted to some curve balls thrown from every which way. Palmer talks on how we have a larger number of students who have overcome some adversities to be here as a college student.  He hopes to excel at supporting those students, along with anyone who needs it within the community. "This is a sign of a strong and healthy community that trusts one another."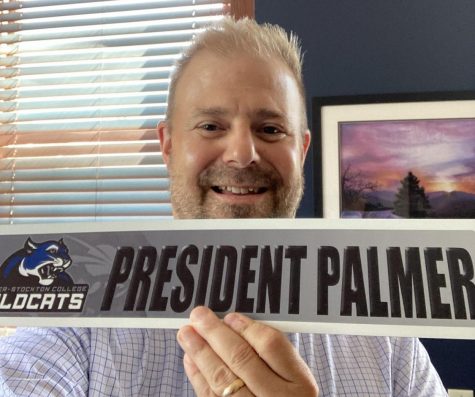 We also asked how his family is adjusting to the C-SC environment. "My family has probably had the worst of the move and adjusting and they are incredibly supportive. I'm so grateful to them because they understand how important this College is," said Palmer. "But, moving and starting a new school when there is a pandemic is hard; nothing is happening in terms of activities and sports through which kids make friends. Fortunately, this is changing for them and they are really settling in to life in the Tri-State well."
"
Our mission statement also says we educate students in accordance with the 'best values of faith and the human spirit.'"
— C-SC President Douglas Palmer
Later Palmer spoke on the practice and representation of faith at Culver-Stockton College.  He states that the Chaplaincy is a critical leadership position at Culver-Stockton because of the community's faith-based heritage and mission. Now, the chaplain office is now going to report directly to the office of the President.
"Our mission statement also says we educate students in accordance with the 'best values of faith and the human spirit.' We don't talk about this as much as we should. And, even cosmetics matter: I'd like to bring the outdoor chapel from the edge of campus to the center of campus, creating a space for prayer and meditation for students."
The President is also looking forward to some normalcy, hopefully, in this next semester. He is looking forward to more relaxation of COVID-19 pandemic restrictions as more people are vaccinated. Though the College is in Stage Two for COVID-19 guidelines, there are some still restrictions with masks and social distancing guidelines to keep the students and staff safe.
On the lighter side, Wildcat Wire asked him what is on his to-do list for this summer. "I really am excited about getting around the state and the country meeting Culver alumni. Also, I'd like to do some fishing." We also discussed how he gets up to his office from the bottom of the Hill. "I'm driving more than I thought I would. I use my car a lot during the work day to go to meetings off "the Hill."  Recently, though, I've been finding more opportunities to walk. I definitely could use the exercise!"
Photo source: Twitter of President Palmer
Leave a Comment
About the Contributor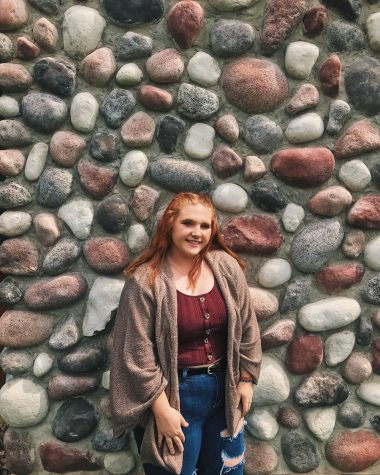 Hailey Frutiger, Staff Writer
Hailey Frutiger, a senior Media Communications major with a minor in Spanish, is from Orion, Illinois. Frutiger is a member of Woman of Promise and Diversiteam....