Commuter Corner: Parking
In this edition of Commuter Corner, the Wildcat Wire focuses on commuter parking.
Commuters who need to park on campus at Culver-Stockton College have some space reserved for them in the Henderson Lot. It seems that the trouble stems from students living on campus also drive cars there for parking versus keeping their vehicles in their reserved building parking. The only places commuters are allowed to park is Henderson and by the Mabee Center.
"
We commuters only have so much room.
— Commuter Student
Granted, there is plenty of parking in these two lots, but much of the time it is observed that commuters still get the last choice in these places because of residential students. Culver has a spacious campus and there are, of course, times students do not want to walk from one side to the other.  The easiest solution is to drive, but residential students who move their vehicles to these commuter-designated parking spots make it difficult.
This seems to be an issue that comes up for many commuter students and they do not feel like they are being heard. One commuter student says, "Students that live on campus should park either in the Mabee Center or their building parking lots and let commuters park by Henderson. We commuters only have so much room."
Commuters simply ask that they get to keep their parking spaces for themselves, especially since parking is already so limited. Does there need to be stricter enforcement of residential students to stay in their designated parking spots?  It seems that many commuters think so because many do not find any available parking which means they have to find parking somewhere and end up with tickets.  Everyone already pays $75 a year for parking and tickets are added on top of that when commuters cannot find parking.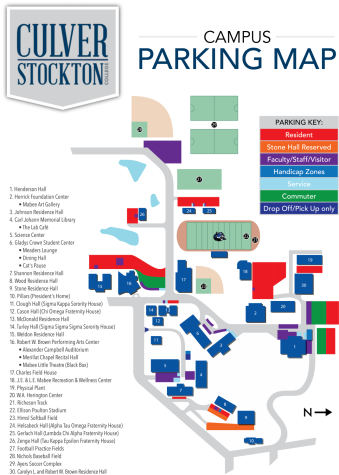 The solution starts with a realization from the current students who live on campus. Residential students already have many more opportunities than commuters do when it comes to life on campus, and they really should be more cognizant of the difficulties of others who don't have the luxury of sleeping just minutes away from class.
Leave a Comment
About the Contributor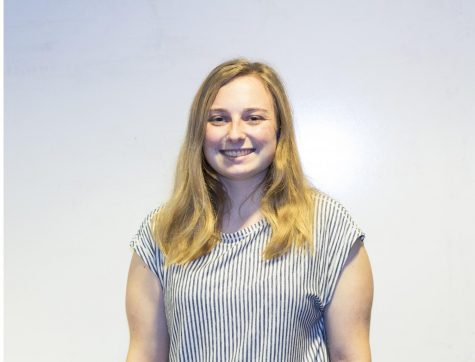 Abigail Heinecke, Editor-In-Chief
Abigail Heinecke is from Camp Point, Illinois. She is a senior majoring in English and minoring in creative writing and media communication. Abigail is...