Anthony Moore returns to The Hill
On Tuesday, Comedian Anthony Moore performed his one-hour act for students and faculty at Culver-Stockton College.  Sponsored by the Campus Programming Council, it was his second time on campus following a show in August of 2019.  Moore remarked it was a nice getaway, returning to what he described as a tight-knit community and a receptive audience.
Keeping a great rapport with the crowd, Moore's performance was lively and engaging, with highlights such as his playful lecturing of the few students who'd walked away for a moment or two, playing up the interaction and teasing any poor students who, as one lamented, were just going to the bathroom! His act featured commentary on the difficulties of his time in New York, his background as an educator, and such staples as "Relationship problems with my barbers" making for an interesting Tuesday night on campus.
Moore said he was glad to be back to doing his show in person instead of on Zoom, finding it dejecting in much the same way as teachers and instructors. Moore touched on subjects close to the students' hearts, describing how he was still "f***ed up" by the much-beloved mini-tacos that had been served for dinner.
Moore said that getting here was always the hardest part whether it be the surprise of  discovering an airport that closes at night, or having to take the small bus that was the last rental car as shown here in a Tweet he'd made earlier in the day.
Leave a Comment
About the Contributor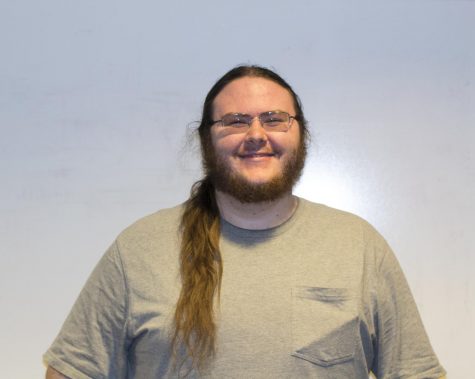 Quentin Wells, Op-Ed Editor
Quentin Wells is from Kahoka, Missouri. He is currently a senior at Culver-Stockton and majoring in Media Communications, Quentin is primarily involved...