Hispanic Heritage Month Student Highlights
Culver-Stockton College has many students who come from all over the world that are a part of different cultures. From September 15 to October 15 Hispanic Heritage Month is celebrated in the United States. To celebrate this time, The Wildcat Wire will be showcasing some of the students who come from a Hispanic background each week.
Professor Kay Dyer, a lecturer in Foreign Language, shared some of her thoughts about this month.
"During this month, many Spanish-speaking countries celebrate the diverse people who have come together to enrich their culture.  Costa Rica, El Salvador, Guatemala, Honduras, Nicaragua, Mexico, Chile, Belize, and Spain all celebrate their culture and heritage during this time.
"
Whether you are Hispanic or not, this a great opportunity to celebrate our heritage.  
— Kay Dyer
The U.S. has more Spanish speakers than most Spanish-speaking countries. Spanish speakers have greatly enriched our culture.  Sometimes we forget what parts of Hispanic culture have become part of the mix that we are.
Whether you are Hispanic or not, this is a great opportunity to celebrate our heritage.  Being Hispanic is inherently diverse because it is an ethnicity.  Being Hispanic means different things to different people.  People as individuals and self-identify. There is no one defining factor.  Maybe my family was born on their land, which happened to be Mexico at the time.  One day the border changed and we were no longer Mexicans.  Even though I don't speak Spanish, I might consider myself Hispanic.  On the other hand, even if my parents came to the U.S. from a Spanish-speaking country, I could choose not to identify with their culture."
Each student will share information about the countries their families come from, their culture, as well as things they enjoy doing.
Leave a Comment
About the Writer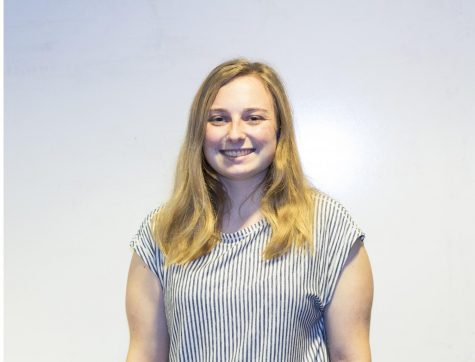 Abigail Heinecke, Editor-In-Chief
Abigail Heinecke is from Camp Point, Illinois. She is a senior majoring in English and minoring in creative writing and media communication. Abigail is...