The Aftermath of Brown Residence Hall Flooding
Students finally relocated after water damage
Brown Residence Hall flooded Feb. 19, leaving several rooms filled with sewage water and spotted with mold. Residents were more than concerned as this was one of at least four disruptive floods they've encountered this year. In the process, Culver-Stockton College was making it very difficult for anyone to get answers about the flooding.
The newest residence hall on campus, built just six years ago, Brown Hall is one of two premium housing options at Culver-Stockton. Due to its extra amenities, students must pay an additional $500 to live in Brown Hall. 
However, this deluxe housing option endured numerous floods this year and should be noted that the weather this year has not been anything out of the ordinary. According to the National Weather Service, the Quincy area has experienced a normal amount of snow and rain this year. 
This flooding occurred in some of the first-floor private restrooms. Sewage water would rise and flood the bathroom, and in some cases, extend to the bedrooms, soaking the carpet. Due to the flooding, residents also complained of mold. 
"
It was very frustrating"
— Brown Resident Anaya Lopez
The Student Housing Contract under the Student Bill of Rights states "facility complaints should be directed to the Director of Campus Safety and Facilities" and that "the Dean of Student Life will see that all complaints are resolved in a timely manner."
"My room has flooded four times," Brown resident and senior Kaitlyn Little said. "Once before Christmas and three times this semester. This issue has not been resolved in a timely manner."
C-SC is currently without a Director of Campus Safety and Facilities, and no department seemed eager to step up and deal with this issue. 
When the Wildcat Wire went searching for answers, questions as simple as "How many rooms were impacted during this most recent flood?" ended with an email to speak with someone else. When requesting information from Dean Royal, she said these are "facilities-related questions that I cannot answer. Reach out to Troy Seals" in the Physical Plant. When reaching out to Seals, he said "someone will be getting in touch with you […] I believe it will be Angie Royal." 
"So much of my stuff has been ruined due to the flooding and no one is taking responsibility," sophomore Anaya Lopez said.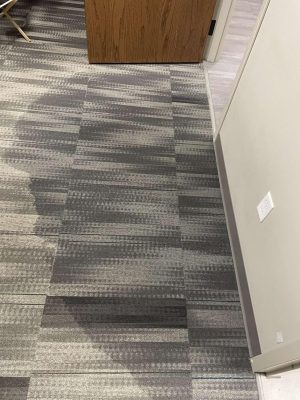 This violated the Resident Bill of Rights in the Student Handbook which promises students "the right to a clean environment in which to live." 
 When Lopez's parents emailed the school, it was one large referral circle. 
"My mom and my suitemates' parents all emailed looking for answers, but we didn't get any until spring break," Lopez said. "So much of my stuff has been ruined due to the flooding and no one is taking responsibility."
Culver-Stockton College is not responsible for any damaged items from flooding. Most of the time, on-campus housing is usually covered by parents' renters or home insurance, if you're listed as a dependent on their policy. 
Several Brown Hall residents were relocated after spring break, 22 days after the Feb. 19 flood.
All residents who were forced to move from their dorm were refunded the extra $500 Brown residence fee, and students were moved into Stone or Johnson Resident Halls. 
Little and Lopez are now suitemates in Stone Residence Hall, living under normal room and board costs without the extra $1000 Stone fee attached. 
View Comments (1)
About the Contributor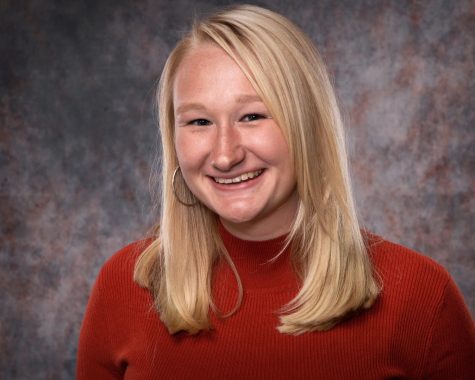 Jessica Hornberger, Editor-in-Chief
Jessica Hornberger is from St. Charles, Missouri. She's a junior majoring in media communication and marketing and minoring in Spanish. Jessica is a multisport...