To Park or Not to Park
Students who have cars on campus have had to deal with the lack of convenient parking here at Culver-Stockton College, which has lead to people parking in areas that have made many people driving double check before they turn onto a busy campus road. Specifically right in front of the Charles Fieldhouse, students will pull off to the side of the road, blocking almost an entire lane of traffic.  
This problem was discussed at the town hall meeting in Meaders Lounge on February 21, with the biggest problem being the fact that the road does not have the room for more than two cars to pass each other. So when there is a whole line of cars parked along the road and someone is already driving through, only one car can head in one direction at a time. If two cars going in opposite directions want to pass each other, then the chances of a head-on collision go up exponentially. The amount of times that someone has almost hit someone else coming out of the parking lot in front of the fieldhouse, or a collision has almost happened trying to turn onto the road in front of McDonald Residence Hall, is entirely too high.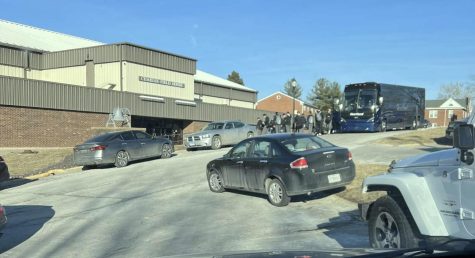 Another problem that arises is when other school's sports teams come. Before the volleyball game on March 1, Park University's bus couldn't even park where they were supposed to, so they could drop off their players. The bus had almost hit a couple of cars, and the entire road was blocked off until they had to park somewhere else. This is an inconvenience for everyone, not just students.
It is understandable how convenient it is, especially for those who have weights, need to see the athletic trainers, or even if they have practice. But what happens when someone actually hits someone? Would that be the school's problem because they did not enforce parking rules, would it be the students who parked along the road because they are not supposed to be parking there in the first place, or would it just be on the students who got in the collision?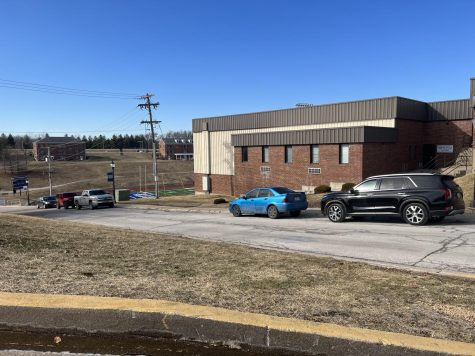 But the problem President Palmer brought up in the town hall meeting was the backlash that is inevitable if he were to put a stop to students parking there. The biggest question today is whether or not students would want to stop other students from parking there, or if it doesn't bother them.
Should Culver stop allowing students to park along the road in front of the Charles Fieldhouse and the Gladys Crown Center?
Sorry, there was an error loading this poll.
Leave a Comment
About the Contributor
Lexi Pickett, Staff Writer
Lexi Pickett is a junior Early Childhood Education major from Blaine, Washington. She is a third-year member of Sigma Sigma Sigma sorority. She has been...