Wildcat Day Draws a Crowd for End of the Semester Fun
On April 1, Culver-Stockton College held a new event called Wildcat Day for the students, faculty, and staff to come out and enjoy the spring with some fun outdoor activities. The event was hosted on the quad from 2:oo p.m. to 5:00 p.m. where everyone could drop by and have a fun time.
"
It's time to go out and have some fun.
— President Dr. Douglas Palmer
Early that week, a General Campus Announcement was sent out with a video featuring a special message from the President of the college, Dr. Douglas Palmer. In the video, President Palmer invited everyone to come out to the quad saying, "It's been a long winter. Gosh, it's been a long year. It's time to go out and have some fun".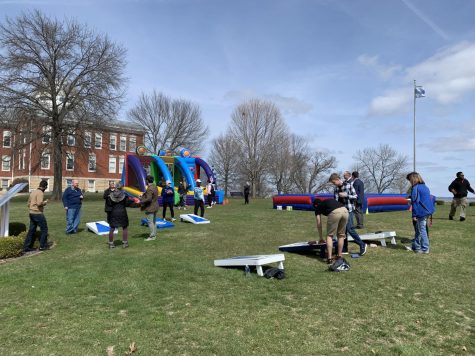 It was an eventful time, with a variety of activities and food that everyone enjoyed. The event resembled a mini-Hillstock, a festival that has live music, food, inflatable games, and booths that have a variety of things put on by organizations, that happens at the end of the year. Some of the activities that people were enjoying at Wildcat Day were inflatable games including a volleyball game, a giant twister board, and an inflatable that had multiple activities such as a basketball hoops game, as well as a velcro ax-throwing game.
There were also some yard games out for people to use. Some of the games were a yard Jenga game set, spikeball, connect four, and there were hula hoops. There was also a corn hole competition happening.
Unlike Hillstock, there were some new activities that were out of the normal, including a ski ball machine that was set on the quad for everyone to use. Another thing that was different, and certainly one of the highlights of Wildcat Day, was the balloon animals, swords, and hats that were being made by Provost Dr. Lauren Schellenberger.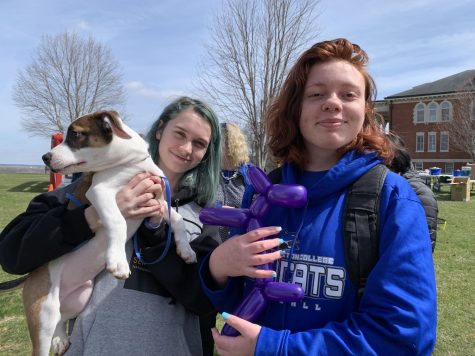 The event was also a big hit with the students who attended and brought out a new side to the professors, faculty, and staff. Senior English and Theater major, Krista Barth said, "I would say my favorite part was that Provost Schellenberger did balloon art! It was a lot of fun to see everyone with their swords and hats. It was also a fun surprise to see that talent of hers!"
Catie Carthy, a senior Accounting and Fiance major, mentioned, "I enjoyed that the event was for more than just the students. You got to see professors in a new atmosphere! Dr. Giltner could easily be on a corn hole team, Provost Schellenberger can make you a cool balloon hat, and Dean Royal was definitely dancing."
Wildcat Day was a fun event that people got to enjoy and have fun before the start of finals next week.
Leave a Comment
About the Contributor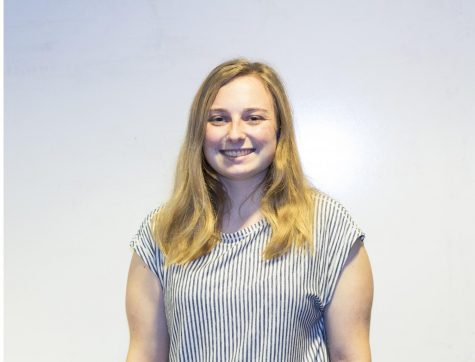 Abigail Heinecke, Editor-In-Chief
Abigail Heinecke is from Camp Point, Illinois. She is a senior majoring in English and minoring in creative writing and media communication. Abigail is...