Paws for Stress During Finals
During finals week college students around the United States prepare to take exams that could make or break their college courses that they have been taking throughout the semester.
Campus Programming Council (CPC) hosted several events to help students succeed during finals week. One of the most popular events of the week was the annual event, April 11 Paws for Stress. Paws for Stress is an event where dogs from the Quincy Humane Society are brought into Meaders Lounge in the Gladys Crown Student Center. Students are allowed to play with these dogs to help distract students from the stress of finals week.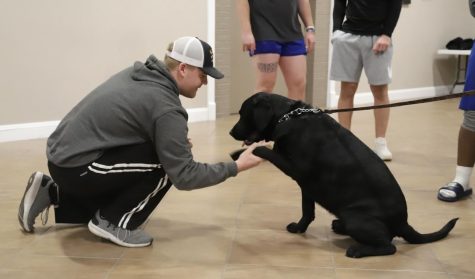 Having an animal has been proven to help relieve stress and anxiety in people. News In Health writes, "Interacting with animals has been shown to decrease levels of cortisol (a stress-related hormone) and lower blood pressure. Other studies have found that animals can reduce loneliness, increase feelings of social support, and boost your mood." CPC wants to encourage this, especially around finals time.
During this year's Paws for Stress, the Quincy Humane Society brought five dogs for students to play with. The Humane Society employee said, "It's good for the dogs, especially Monkey, who is shy and needs to have this time to interact and play with people." It also give some publicity to the dogs at the shelter who may not have that kind of attention otherwise.
This event didn't only benefit the dogs as several students felt that this activity helped with their stress levels.
"
This event helped immensely with my stress levels during finals week and the dogs were so adorable I considered adopting one.
— Sophomore Luxe Hitzeroth.
Hitzeroth felt positively impacted by this event and was able to get her mind off finals week, even though it was only for a short period of time.
C-SC plans on bringing back this event next year, and hopefully it will continue to help students the way it has seemed to help many in previous years.
Leave a Comment
About the Contributor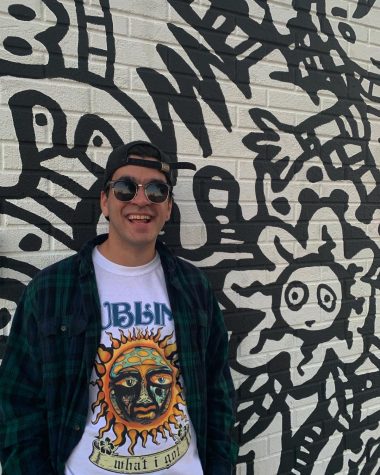 Luis Saldarriaga, Arts and Entertainment Editor
Luis Saldarriaga is a Sophomore from Orlando, Florida. He is majoring in Sports Communication. Luis is involved with writing the Arts & Entertainment...