Culver-Stockton Ranked First in Graduates Getting Jobs for the Third Year in a Row
For three consecutive years, Culver-Stockton College has ranked number one in Missouri for graduates getting jobs according to Zippa, inc. This noteworthy accomplishment is particularly impressive because Culver-Stockton ranked first during the height of the COVID-19 pandemic.
President Palmer credits the college's academic schedule and unique curriculum to this success, "From our unique curriculum focused on providing students with real-world experiential learning to our co and extracurricular activities, Culver-Stockton graduates are career-ready for jobs today and for those jobs of tomorrow, which have not yet been created."
"
Our entire approach to education is to prepare students for the dynamic world of the 21st century."
— President Palmer
The Culver-Stockton College administration isn't the only voice of this accomplishment.  After all, the students are the ones putting in the effort to achieve this number one spot.
Junior Caleb Keizer praised the college for this achievement. "I feel that C-SC winning this title three years in a row shows how well our professors are doing in educating us students and preparing us for the real world. So that when we graduate and leave with a diploma, we'll know that we are well educated."
"
I feel like I'm in the right place. I feel confident that Culver has set me up to be successful after graduation."
— junior Brooke Donley
Culver-Stockton's curriculum extends beyond the classroom, with internships, real-world problem-solving, simulations, and connections to industry leaders and community members. 80% percent of Culver-Stockton's students will complete at least one pre-professional experience during their undergraduate career.
The graduating class of 2021 surpassed this percentage as 93% of students completed at least one pre-professional experience such as an internship, student teaching, practicum, clinical, professional portfolio development, or research. These key ingredients are what contribute to the continuously high placement rates post-graduation.
With a school of 80% athletes, C-SC being the number one school in Missouri for graduates getting jobs for three years in a row displays a glimpse of how hard students work and how seriously they take their education.
Leave a Comment
About the Contributor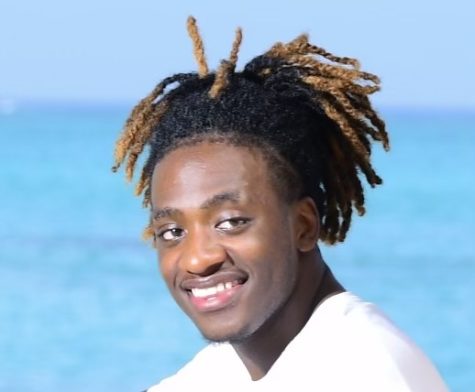 Nicholas Spannaus, Sports Editor
This young mans name here is Nick Spannaus, and he is apart of the 2025 class here at Culver Stockton. He is majoring in graphic design and also really...