Spam Emails Taking Over Campus
C-SC is having a pretty good start to the year, earning 9th in Social Mobility-Midwest, 20th in Best Value, and 26th Best Regional College-Midwest, according to U.S. News and World Report Ranks. Aside from these accomplishments, one thing has been bothering the students, faculty, and staff. Campus announcements go out every day, multiple times a day via school email, however, there have been way more spam emails being sent out. And no one seems to know how to stop them.
Director of Instructional Technology, Tammy Ellison had some information and tips to share about these spam emails. "Spam and Phishing are currently rampant so extra vigilance is required by everyone. No one is excluded from this and there is no way to stop these emails because of how cleverly they evade Google Security.
"Education and vigilance are the most effective way to combat these emails. Never click a link in an email. Never open an email that you are not expecting. Don't trust anyone or anything, verify everything. You can verify by simply sending a new email to the source to verify they sent an email. The spammers are using the very latest techniques to circumvent the anti-spam systems including text messages."
"
When everyone first got back they sent out an email saying to sign up for something but everyone already had it done. So my email gets flooded with mail that is useless to me. It's also been taking up my storage on my phone with all the extra mail I'm getting."
— Brown
These emails do affect the staff, but the main people impacted are the students. On average, students receive approximately 5 to 10 emails a day, not including ones from teachers and coaches.
Sophomore Sherby Brown dislikes the number of emails he receives from C-SC each day.
It's important to be vigilant about every email, especially for the time being as students and staff are still receiving spam. If students have questions, contact Tammy Ellison or anyone in the IT department.
Leave a Comment
About the Contributor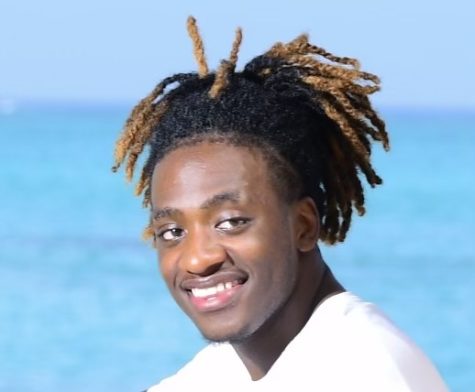 Nicholas Spannaus, Sports Editor
Nick Spannaus is a part of the C-SC class of 2025. He's majoring in graphic design and is also really involved in the art department. Not only is he getting...