Celebrating Constitution Day
Constitution Day celebrates the signing of the United States Constitution which occurred on Sept. 17, 1787. For this special occasion, professors including Dr. Campbell and Dr. DeWaard set up an "interactive event" for students to get involved and learn more about this monumental day in U.S. history. The college recognized this event Wednesday, Sept. 14 in The Lab.
One of those students was Andie Belme, a senior who is a double major in political science and public relations. According to Belme, the students went over several major Supreme Court decisions that have been put in place since the start of 2022. The student participants were divided into 10 groups in order to cover 10 of the most relevant Supreme Court cases. Each table had a student volunteer to offer help where students might be confused about the topic or unsure of how to start the conversation.
According to Belme, these groups went into "more depth on the topic of public opinion and where the supreme court justice fell on."
Once the groups discussed their case, each group selected one person to speak for them and they presented their case.
Belme's group had the topic of COVID-19 in the workplace. Her group discussed the ruling from the Supreme Court and decided "the ruling to mandate test or vaccines for the workplace would not be lawful. It was a 6:3 majority with a Conservative block all voting for it to be not lawful and the liberal block voting for it to be lawful."
After the event ended, Belme said "it was very productive. It was kind of a lot to go over in less than an hour but somehow we still got through it and everybody was able to give their opinion. It wasn't overwhelming in front of a bunch of people. We really had time to talk and say what we wanted to say about the topic." 
The Constitution Day event went very smoothly, the students actively participated and all were engaged through it.
Leave a Comment
About the Contributor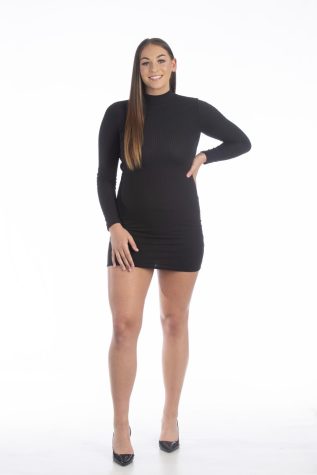 Whynter Waterhouse, Editorial and Opinion Editor
Whynter Waterhouse is a junior transfer and this is her first year at Culver-Stockton. She's all the way from Melbourne, Australia and plays on the C-SC...