Education Department Holds Mini Art Therapy Conference
With the world of education always changing, educators are constantly looking for new methods to stimulate young minds in ways that encourage growth in academia and character. A challenge many teachers often face is creating a space that allows children to express or communicate their thoughts and feelings effectively. This is especially more prevalent when teaching younger children. Younger students often do not have the intellectual tools needed to be able to express emotions in an effective way. Art therapy can allow students to express what they are feeling on the inside without having to put it into words.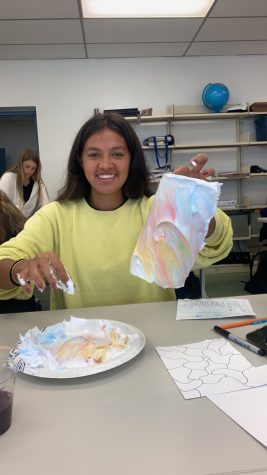 On Sept. 22, The Education Department of Culver-Stockton College held an Art Therapy Mini Conference introducing the concept of art therapy to its students. Education majors gathered on the third floor of Henderson Hall and learned about why this method is essential to incorporate into the classroom.
When asked why he believes art therapy is a valuable tool to use in the classroom Nick Sorrill, Creative Art Activities Coordinator at Chaddock, stated that " in my experience, I've seen that through art kids can build healthy relationships with peers and adults and build self confidence".
During Sorrill's sessions, he had the education students make "All About Me Trees". These were trees that students painted and then had glued cut-out words from a magazine that represented them in positive ways. Students learned that this could be a way to get children to see themselves in a positive light when they might be feeling negative about themselves. 
Andrew Myer, a current senior at Culver-Stockton College, had the education students make "Shaving Cream Paper Prints" session. Students drew any word or image they wanted onto a note card then topped it with shaving cream and food coloring, When the shaving cream was wiped off it created an interesting color pattern over their drawing. This is one way that future teachers could allow their students to be creative in a limitless way. While at the time the soft shaving cream provided a stimulating texture when touched.
"
The Paper Bag Meditation activity can really help everyone see what everyone else is going through and what might be going on in their private life.
— senior history education major, Cody Jones
The last session was hosted by Brittany Welker who walked students through a "Paper Bag Meditation". Welker had students close their eyes as she guided them through a situation and had students draw on a paper bag what it meant to them. This activity helps students realize that everyone's perception is different, even though it can not always be put into words. Some students had a more positive interpretation than others.
The Art Therapy Mini Conference gave education students a new perspective on how art can make a great difference in the classroom.
Leave a Comment
About the Contributor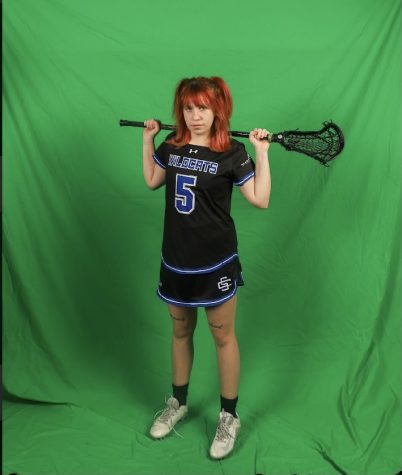 Emy Monsalve, Feature Editor
Emy Monsalve is from Corona, California. She is a sophomore education major who plans on teaching in St. Louis after graduation. Emy is a member of the...