Assistant Dean Timothy Williams: A Man For The Students
With so many new faces at Culver-Stockton College this year, it's easy to miss any select few. However, one face the Wildcat Wire would like to introduce is Assistant Dean of Student Life, Timothy Williams! Working side-by-side with the Dean of Student Life Angela Royal, Williams hopes to bring both empowerment and a strong learning environment to C-SC. 
Coming from a diverse background and a military family who helped keep him on track, Williams is not afraid to make a change. He actively puts in extra work to achieve his goals while helping those around him do the same.
Williams is very invested in the student body outside of keeping order around campus, saying "I'm for students. I'd like to have students come by and visit me outside of conduct hearings that I have." He later went on to explain how he's always had a soft spot for the growth of students. "The mentor-student relationships I've created in the past are what drive me to continue seeking similar relationships with fresh faces.
"
I'm for the students,
— Williams
"I still talk to my former students who've gone on and graduated…I'm looking forward to building relationships like that here because, as I said, I like to see students grow," Williams said.
Williams wishes to not only share his wealth of knowledge but also learn from those around him. His wish is to help students to progress academically and professionally, in hopes that one day the relationship between them will act as a pillar of guidance and possibly move them forward through life more effectively. 
However, to start such a relationship one can't just sit idly by and wait for the opportunity to present itself. Williams would like to let the students of Culver-Stockton know his door is always open and he will always be just a simple "Hello" away. He wishes to create a mutually beneficial bond with every student here on campus, and it all could start from just a simple conversation.
Leave a Comment
About the Contributor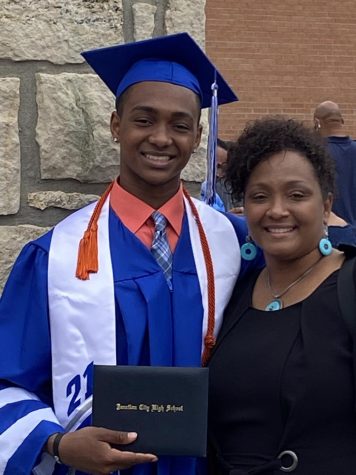 Onterious (Oh) Hill, Social Media Manager
Onterious Hill, AKA "Oh", is from Fort Lewis, Washington. He is a second-year communication major and is a member of both the C-SC football team and Lambda...