Respectful Students Don't Go Hungry
At the beginning of the fall semester, the dining hall started cracking down on students who don't have their student IDs with them. Dining hall workers are now turning away hungry students if they don't have it.
Before, if a student didn't have their ID with them, they could tell the dining hall employees their ID number instead of scanning their ID. Over the past week, if a student forgot their ID card they could fill out a survey that asks for feedback about the food from the dining hall. Once the survey is completed, dining hall employees will enter the ID number and let the student in to eat.
The Wildcat Wire spoke with students, most of them shared an opinion that it can be very frustrating when you forget your ID, coming straight from class to the cafeteria, then getting denied access and having to go all the way back to retrieve your ID.
Student Maurice Chavers says that the new rule is "stupid" because sometimes when he forgets his ID it's because he forgot it in his car. And with the limited parking on campus sometimes the walk to go get his ID is very long. Chavers said he understands that whoever is working in the dining hall definitely deserves respect when asking to come into the cafeteria.
"
The no admittance without an ID rule has gone too far,
— Chavers
But Chavers believes "the no admittance without an ID rule has gone too far because I have to eat, especially being an athlete. Sometimes the only time to get food is in-between classes and practice and I can't spend my whole lunch time walking across campus to my car."
After having conversations with dining hall employees Judy Mayer and Joy Weathers-Scott, whose responsibility is to click students in, I understand their perspectives. They're only following the rules and guidelines implemented by the college. 
They understand that as students and just life in general, sometimes "things come up that are out of our control." Students are in a hurry and forget their IDs on their way out or may have temporarily misplaced their IDs. But to Mayer and Weathers-Scott, it's how students handle the situation and treat the dining hall employees when they forget their IDs.
"
Students who come across as entitled and just expect to be able to come in without an ID is irritating,
— Judy Mayer
According to Judy Mayer, tone, body language, and the way students speak to them is the deciding factor as to if these employees want to let students in or not.
"It honestly doesn't bother us if students forget their IDs. It's only really an issue when there's a crowd," Weathers-Scott said. However, if students wait until the crowd has dispersed then politely ask dining hall workers if they could put their ID number in, they probably will. But when it's the same students who repeatedly forget their IDs Mayer and Weathers-Scott put their foot down and decline them from entering without one.
Leave a Comment
About the Contributor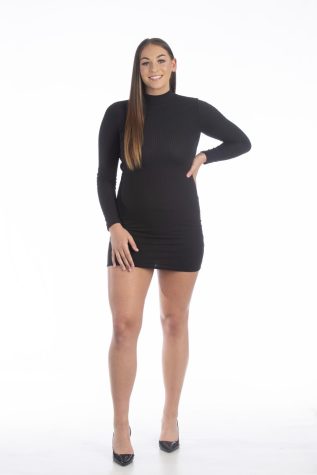 Whynter Waterhouse, Editorial and Opinion Editor
Whynter Waterhouse is a junior transfer and this is her first year at Culver-Stockton. She's all the way from Melbourne, Australia and plays on the C-SC...