C-SC is Focusing on Prioritizing Mental Health Among Student Population
America's crisis of declining mental health among college students has led to a national issue in which 1 in 3 college students experience depression or anxiety in a given year. According to the Mayo Clinic Health System, declining success in students' academics, athletics, finances, and social interactions are factors connected to increased stress levels and mental fatigue. C-SC has approached the situation by providing free counseling on campus, introducing ACE events on mental illness, and partnering with Blessing Hospital to provide free sessions with licensed therapists. Jill Miller, C-SC's Director of Counseling and Wellness Services has been increasingly busier as she starts her second semester on "The Hill". Miller had scheduled 226 appointments for the fall of 2022, with the majority of these students booking a second appointment. 
"
We want our students to be successful beyond the classroom, and therefore we are providing them with tools needed to be mentally well.
— President Palmer
Informing students about the school's easy access to mental health care is crucial to decreasing stress levels. Advertising the opportunity for free counseling on campus will grow awareness of the immense support students have. 
Miller believes the advertisements are helping, "I do feel we are advertising well to the student body that we have free counseling here on campus. Most of the students who go see their trusted advisor or faculty member will direct them to seek out my services," says Miller.  
ACE events such as "The Bandana Project", which was launched this past month, was a positive experience in introducing the student union to mental health. 
President Palmer is positively invested as he states "We want our students to be successful beyond the classroom, and therefore we are providing them with tools needed to be mentally well." 
The mental health task force, created for "The Bandana Project", consists of faculty, staff, and students, with the goal of "Better serve our students as they navigate this challenging season of life," says Palmer.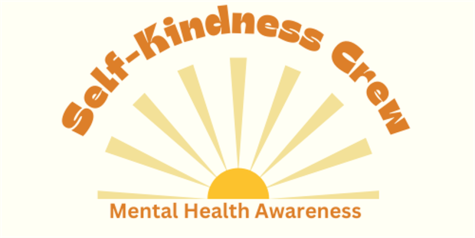 Furthermore, the school utilizes social media platforms such as Wildcat Connect and Instagram to post and advertise mental support groups available on campus. Additionally, Culver-Stockton student Katelyn Felt recently started the Self-Kindness Crew, a club focused on helping spread mental health awareness on campus. The student-led group next meets March 14 in the Idea Center at 11:30 a.m. 
While the school offers multiple opportunities for mental health care on campus, Blessing Hospital in Quincy, Illinois is offering a new type of virtual mental care. This partnership with Blessing grants students access to free, unlimited therapists and 24/7 on-demand counseling. Students are welcome to discuss issues such as language, gender, LGBTQ+, religion, ethnicity, and more. Miller was pleased about this new healthcare option, "I think it is great that Blessing is offering this resource. Not everyone feels comfortable talking to me and that is okay."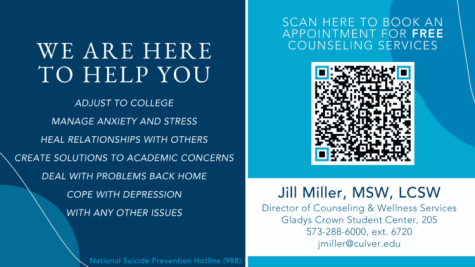 The Blessing partnership allows students to receive five free sessions with a licensed therapist. Several students commented the Blessing Hospital partnership was a positive step in securing mental health care access for all students. 
One C-SC student stated, "They have a decent setup so people can rotate between therapists until they find one they think suits them best, so they are not always stuck with the same person."
Leave a Comment
About the Contributor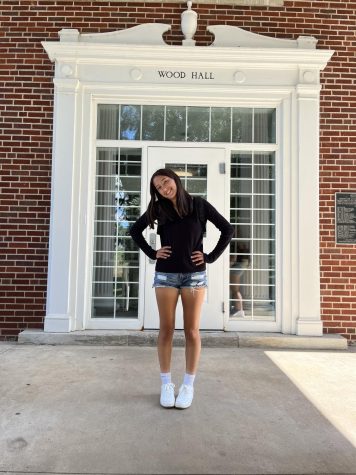 Halle Jennex, Arts and Entertainment Editor
Halle Jennex is from North Vancouver, Canada. She's a freshman majoring in communication, with the ambition to become a journalist. She enjoys being...