Anonymous, Not Invisible
Anonymity while online allows many students to express themselves without the worry of judgment by their peers or future consequences. However, what many students do not realize is anonymity does not mean untraceable.
Research studies suggest that around 64% of internet users go above and beyond to hide their digital footprints by taking steps such as clearing cookies, using private tabs, and so on. Although, what students fail to understand is these precautions are not enough to stop "undetectable" methods of posting from being traced.
"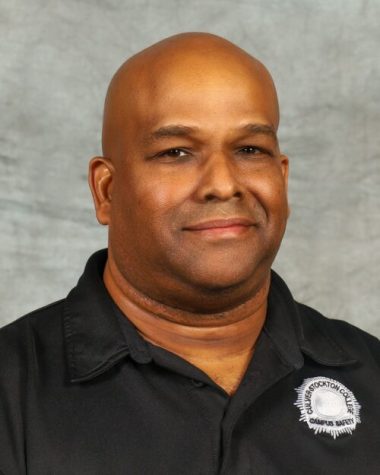 If you do it digitally, somebody will see it. Through IP addresses they can hone in on the location of your phone from whatever terminal. It's not anonymous…
— W.G Lewis, Director of Security
The reason behind this is the invisible trail of "breadcrumbs" left each time you post, sign in, or even log on to the internet, which leaves information such as IP addresses, emails, phone numbers, and in some cases the names of the users. According to Culver-Stockton's Director of Instructional Technology, Tammy Ellison, it's always a smart idea to conduct yourself online in ways that are ethical, but also in a way that won't negatively impact yourself or others in the future.  
However, this raises the question of, "What can and can't be said while using social media?" or in some cases, "How can I avoid trouble when using social media?" While the answer to both questions may be blurry, Director of Security at Culver-Stockton, W.G. Lewis offers two steps to guide students, staff, and faculty in order to avoid trouble while online.
Refer to the Student Handbook
Director of Security at Culver-Stockton, W.G. Lewis, suggests that if students or even staff or faculty ever struggle to know what is appropriate to say online, they should refer to their handbooks. Lewis specifically referred to the portion of the handbook that states the college may take action if a student conducts themselves in a way "that threatens or endangers the health or safety of any person", which is later followed by a section regarding social media which states "Students are personally responsible for content they publish on the web and social media." The C-SC Student Handbook under Social Media outlines Culver-Stockton's expectations as to how students should conduct themselves online. To access the Student Handbook click here. 
Have good moral judgment
If you've referred to the Student Handbook and are still unclear if you should post, Lewis implores students, staff, and faculty to have good moral judgment. All he asks is to think before posting anything online, and before posting anything to ask, "Will this cause alarm to anyone?" If the answer is yes, think twice before hitting a send button. 
Despite the constant use of media and the internet, there is much to be learned while posting online. Whether it be a quick instant message or an hour-long video, it is important to realize any and everything can be saved and found on the web. Which is why it is imperative that you as a Culver-Stockton student or faculty member be mindful and cautious before posting online. 
Leave a Comment
About the Contributor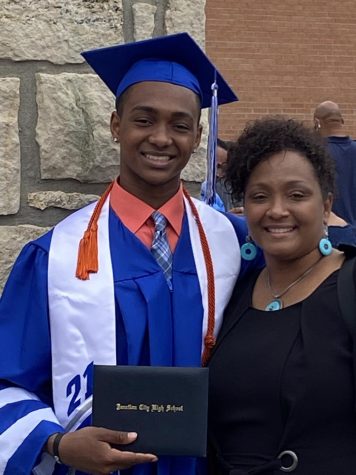 Onterious (Oh) Hill, Social Media Manager
Onterious Hill, AKA "Oh", is from Fort Lewis, Washington. He is a second-year communication major and is a member of both the C-SC football team and Lambda...