March Madness Lives Up to its Name
March Madness was living up to its name this year as the tournament was total madness! Across both men's and women's basketball there were several huge upsets. According to CBS Sports, for both Men's and women's basketball, there were no perfect brackets after the first weekend of March Madness. 
The men's tournament was off to a shocking start when No. 1 seed Purdue University was defeated by No. 16th seed Fairleigh Dickinson University. Following the Purdue upset, No. 2 seed Arizona was beaten by Princeton University, a 15 seed. Another major shocker was the University of Virginia, the No. 4 seed losing to 13th seed Furman University. None of the first-seeded teams made it to the Elite Eight. 
No. 4 seed University of Connecticut (UConn) faced off against 5th seed San Diego State on April 3rd. UConn defeated San Diego State 76-59, winning the National Championship as an underdog. 
For the women's bracket, the upsets didn't start happening until round two when the No. 9 seed, the University of Miami was victorious over the No. 1 seed Indiana University. The University of Mississippi, the 8th seed played a tough game against the No. 1 seed Stanford University and was able to come out with the win. Miami showed great talent and made it to the Elite Eight where they came up against Louisiana State University (LSU), the No. 3 seed. The battle between Miami and LSU was tough but LSU won 54-42, eliminating Miami. 
The Final Four set up with the No. 1 seed, the University of South Carolina, and the No. 2 seed University of Iowa facing off against each other. Iowa guard Caitlin Clark led her team to victory over South Carolina with 41 points, draining three-pointers from the logo. Iowa won 77-73 over South Carolina. The other two teams facing off in the Final Four were Virginia Polytechnic Institute and State University (Virginia Tech) and LSU. Angel Reese led LSU to success with a double-double, 24 points and 12 rebounds. Virginia Tech fell to LSU 79-72. 
The Women's National Championship game was hosted by LSU on April 2 against Iowa. The energy was charged with much anticipation for this game. In the end, only one team came out with the Championship title and that was Louisiana State. They won 102-85, and even with Iowa's Caitlin Clark scoring 30 points, LSU was still able to finish strong and win their very first national title.
Leave a Comment
About the Contributor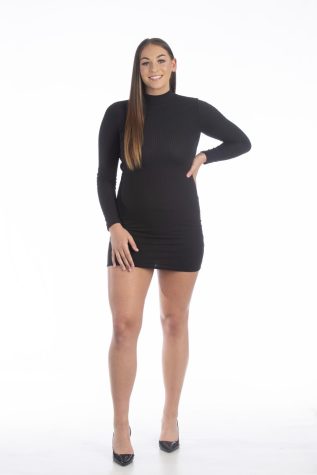 Whynter Waterhouse, Editorial and Opinion Editor
Whynter Waterhouse is a junior transfer and this is her first year at Culver-Stockton. She's all the way from Melbourne, Australia and plays on the C-SC...