Sorority Recruitment Begins
Hang on for a minute...we're trying to find some more stories you might like.
Primary recruitment for Culver-Stockton College sororities has begun.   All the women currently in sororities have been spending the last few weeks preparing and are elated to be gaining new sisters in a few days.
Deena Baber, President of Sigma Kappa states "Our ladies are very confident in themselves and our house, and I think that is a very prominent feature of our house. I think the potential new members can see our love and sisterhood, and are very excited about finding their own home. I am very confident in my house." Kailee Gaither, President of Chi Omega agrees: "All of our girls are always excited around the time of recruitment. We are so happy to see and meet all the new members of the Greek life community and all of our new sisters. We wish everyone the best of luck going through recruitment and we hope you find your forever home!"
"
I'm excited and nervous. I think it'll be fun and cool to go through the experience."
— Bailey McNamar
Not only are the current sorority women excited, but those going through recruitment are also ready  to begin.   Kaite Schnieder replied "Honestly, I'm a bit nervous yet excited going in. As for what I expect from it, I'm really not sure. It's kind of a new thing for me." Another eager student, Bailey McNamar says  "I'm excited and nervous. I think it'll be fun and cool to go through the experience." Madi Matney says "I'm actually really excited to have the opportunity to meet so many new girls and be able to learn more about each individual sorority. I'm hoping by the end of recruitment to have the opportunity to be a part of an amazing sisterhood."
Recruitment is a busy and exciting time of year for all sororities, and will last from Thursday through Saturday.  Each of the recruits will be going to each house, meeting current members, having conversations and learning the different values and aspects of each house.  On Sunday the women will get to run home to their new sisters.
About the Writer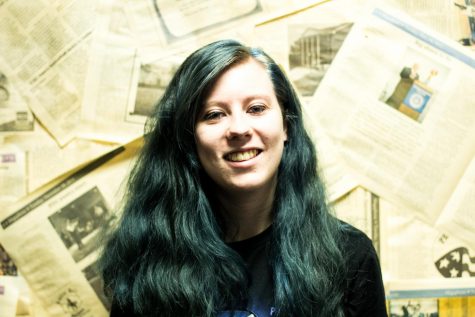 Megan Ferry, Graphic Design
Megan Ferry is a Junior from Kansas City, MO. She is a Graphic Design Major and her fun fact is that she has been in five different school districts not...