The Rise of Freshmen Student-Athletes Stepping Away from Sports
Former C-SC women's soccer player Hildur Bergvinsdottir shares her story as an international student-athlete.
For many freshmen student-athletes, the decision to pursue collegiate sports is the realization of a lifelong dream. However, what happens when that dream transforms into a nightmare and the love for their sport fades?
Unfortunately, a growing number of young athletes have quit college sports, naming their loss of passion for the game as the primary reason. 
According to a study by the British Journal of Sports Medicine, around 33% of college athletes decide to quit their sport. In light of this trend, former Culver-Stockton collegiate women's soccer player, Hildur Bergvinsdottir, will share her story and shed light on this disheartening reality for many young athletes.
Bergvinsdottir's soccer journey began at the age of six when she first started playing in her hometown Akureyri, Iceland. However, the pivotal moment in her story occurred far away from home in small-town America, Canton, Missouri. 
In the summer of 2022, Bergvinsdottir embarked on a journey across the world to pursue her dream of playing college soccer. She faced challenges and struggles that many college freshman athletes face, including the difficulties of intense discipline, focus, hard work, and independence. 
Despite starting a strong path to a career, starting 15 games, assisting, and a goal, Bergvinsdottir made the shocking and unexpected decision to return to Iceland after only one semester at Culver-Stockton College. Her core reason being soccer was no longer what it once was, she felt she outgrew the sport. 
She expressed the struggles to continue playing when she felt her passion was dying. "I feel like the biggest reason I decided to move back home was the loss of interest in my sport. I had been struggling with that [loss of interest] when I was still back home in Iceland. I kept thinking to myself that I just needed to get through the summer, and then when I move to America and change my environment everything will be great again. Then when I moved to the States I kind of realized that it wasn't the place or the environment, I had just outgrown my sport which is a completely normal thing at this age." 
"
My dream was to play soccer for a long time and I followed that until that dream died."
— Bergvinsdottir
After the fall season ended the decision to continue playing and studying was pondered with Bergvinsdottir. "Then the thought process started of rather I should stay and quit soccer, stay and just push through soccer, or just go home." 
Bergvinsdottir is just one of the many college student-athletes who will quit their sport in connection to lacking passion. According to the National Alliance for Youth Sports, 70% of athletes quit sports before starting high school. This decline continues to graduation when about 1 in 3 go on to play varsity sports in college and less than 2% go on to play at NCAA Division 1 colleges. 
A seminar paper Why College Athletes Quit written by graduate student Samantha Walter, from the University of Wisconsin Platteville, explores the reasons behind why college athletes quit their sports. The study surveyed 45 student-athletes, 21 of whom had quit their sport in college due to a variety of reasons. The primarily reason in many student-athletes quitting was because they were no longer passionate about their sport. The pressures of college sports became too overwhelming. Additionally, the study found that many student-athletes who quit their sport did not regret their decision and found new interests and hobbies. 
"
I feel like being unhappy in your sport is really common, especially in college athletes where you have specific unrealistic responsibilities in both your sport and education."
— Bergvinsdottir
In contrast to Bergvinsdottir's story, this study connected well in the comparison of loss of passion and lack of regret for stepping away from the sport. Many athletes can still find love and excitement in watching and talking about the game, however, having themselves individually thrown into the system again is not in their best interest. 
Bergvinsdottir expressed her new perspective of passion for the sport, "I still love the sport and I love watching soccer and I enjoy playing it, I just don't want to play it professionally with all these rules and requirements that are making me not enjoy the game anymore. I feel like being unhappy in your sport is really common, especially in college athletes where you have specific unrealistic responsibilities in both your sport and education."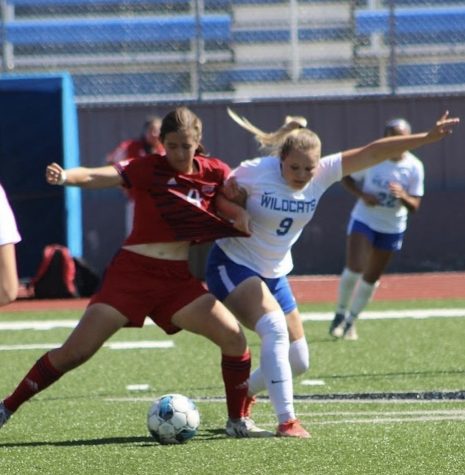 Academic pressure can be a significant factor leading student-athletes to quit their sport. While balancing athletics and academics can be challenging, student-athletes often face additional academic expectations, such as maintaining a certain GPA to remain eligible to play. The constant demands of studying, attending classes, and completing assignments can leave student-athletes feeling overwhelmed and stressed, leading them to prioritize athletics over their education. 
Moreover, missing classes or falling behind due to athletic commitments can make it difficult for student-athletes to keep up with coursework and negatively impact their grades. In some cases, academic struggles can also lead to the loss of scholarship opportunities, making college financially unaffordable. 
Former Culver-Stockton men's soccer player, Gabrielle Fabbricatore, shares a story similar to Bergvinsdottir's. Like Bergvinsdottir, he traveled overseas from Europe and left college after his first semester due to academic challenges. Fabbricatore shared that he found it difficult to strike a balance between his athletic training and academic responsibilities. He said, "It was hard and became too difficult to devote time to studying while trying to excel on the field." Consequently, he made the tough decision to move back to Italy to focus entirely on studying his major.
"
"It was hard and became too difficult to devote time to studying while trying to excel on the field."
— Fabbricatore
When making the final decision, Bergvinsdottir spoke on the large difference between the expenses in Iceland and America. "I think the final factor was how expensive education is in America. Coming from a place where education is really cheap, this was just a lot of money for me if I wasn't fully happy." 
Unfortunately, it is not uncommon for student-athletes to struggle with affording college expenses. An article from The Atlantic, "The Shame of College Sports" by Taylor Branch highlights how student-athletes, especially those from lower-income families, are struggling to afford college despite the scholarships they receive. Branch argues that the National Collegiate Athletic Association (NCAA) and colleges are exploiting these athletes, making millions of dollars while giving them little in return. 
"
This [Culver-Stockton College] was a lot of money for me if I wasn't fully happy."
— Bergvinsdottir
Despite being talented and hardworking individuals, financial barriers can prevent them from pursuing higher education. College expenses such as tuition, textbooks, housing, and food can be overwhelming, especially for those who do not have financial support from their families. Moreover, many student-athletes are required to spend a significant amount of time practicing and competing, leaving them with limited opportunities to work part-time jobs and earn income to support themselves. 
Another key factor to consider for young college athletes is family support. It's critical for young student-athletes to have a lifeline of support from a higher authority as it can significantly impact their success both on and off the field. For many student-athletes, the support of their families can provide a source of motivation, encouragement, and stability during the ups and downs of college life.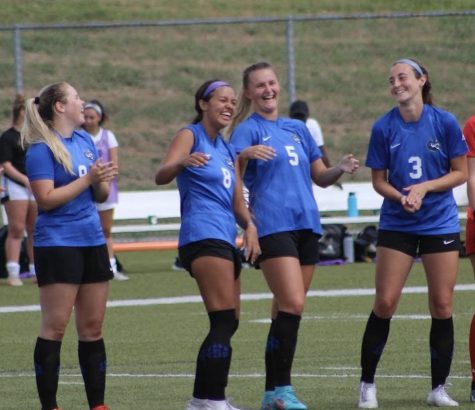 Bergvinsdottir expressed how lucky she is to have very supportive parents when she came to the tough decision of moving back home. "My family was very supportive both when I decided I wanted to move to America and when I decided I wanted to come home. They never made me feel like a quitter or that I was giving up. They understood how I felt and just wanted what was best for me." 
Unlike Bergvinsdottir, many student-athletes struggle to have involved and supportive parents or guardians. Young athletes are left to navigate through recruitment and tough college decisions on their own. This leaves many young adults struggling to achieve their full potential and feeling lost in their pursuit of academic and athletic excellence. 
A key factor that is often overlooked and forgotten by student-athletes themselves is the importance of separating dreams and realistic goals. To achieve success in their academic and athletic pursuits it's important to set realistic goals that are achievable and measurable. By setting specific and attainable goals, student-athletes can create a roadmap for success and track their progress over time. Student-athletes need to recognize the limitations of their time, resources, and abilities. This means being honest with themselves about their strengths and weaknesses and setting goals that align with their abilities and circumstances. 
"
After I moved to America I had a wake-up call that a lot of things are possible that I didn't realize I could do."
— Bergvinsdottir
With Bergvinsdottir's decision to leave behind her soccer career, she had to come to a conclusion about her past, current, and future goals and dreams. "I have kind of always kept my dreams with realistic goals. My dream was to play soccer for a long time and I followed that until that dream died. Of course, I had to set myself realistic goals when I moved to a different continent, but in a way, I was also following my biggest dream at the moment."
After five months away from home, gathering life-changing memories and experiences, Bergvinsdottir has a new goal ahead of her in Iceland, medical school. "It has been my biggest dream since I was a little kid to become a doctor. All my life I have been avoiding that dream because I didn't think it was a realistic goal. After I moved to America I had a wake-up call that a lot of things are possible that I didn't realize I could do."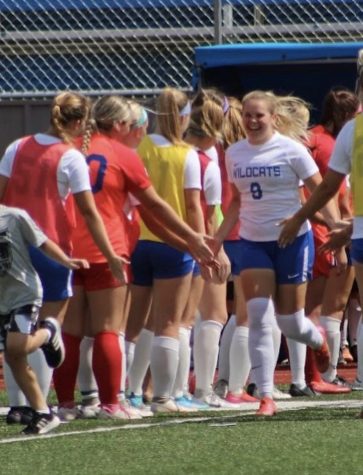 Moving away from home to study in a different country can have numerous positive effects on international students. Experiencing new cultures, traditions, and people broadens their perspective. By immersing themselves in a new environment they gain a better understanding of the value of professional and personal life. Being away from the familiarity of family and friends can be a challenge, yet it can also push students to develop new coping mechanisms and become more resilient. 
Bergvinsdottir is happy with her months overseas and expresses her journey in America as a transformation of perspective, opening many doors for her to develop as an individual. "Moving to America was one of the best experiences of my life and I have made best friends for life. I think people misunderstand that I left because I didn't like it there, but I actually loved it. I just think that being in Iceland is the best decision for me at the moment."
Leave a Comment
About the Contributor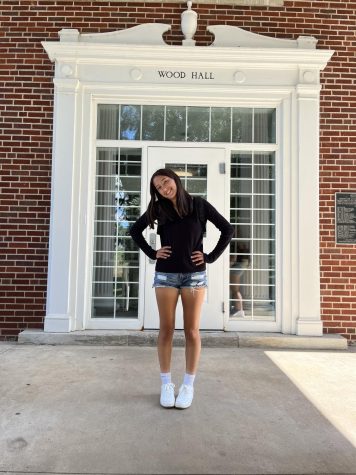 Halle Jennex, Arts and Entertainment Editor
Halle Jennex is from North Vancouver, Canada. She's a freshman majoring in communication, with the ambition to become a journalist. She enjoys being...