The Future of Culver – Stockton College Athletics
Pat Atwell on Culver – Stockton Athletics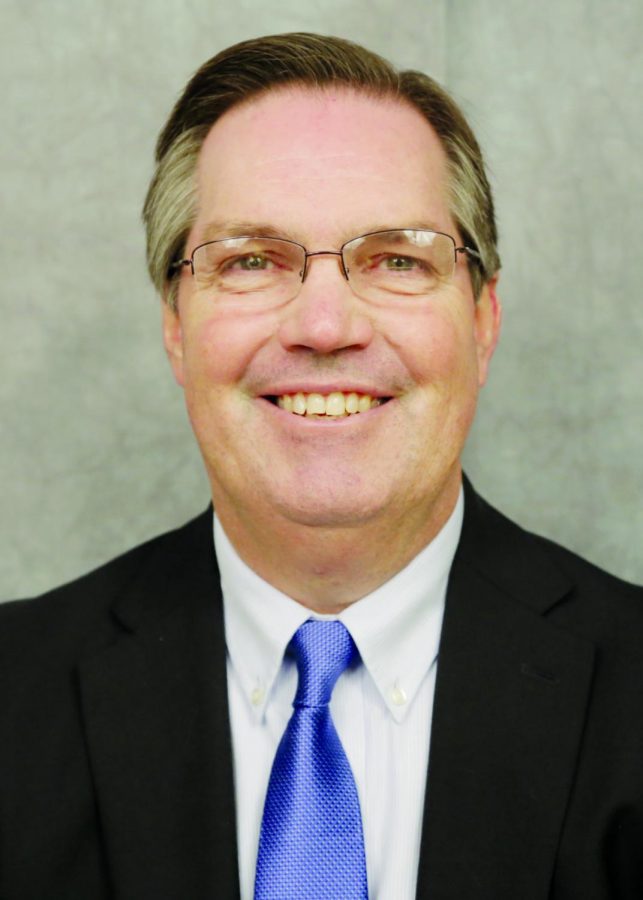 Athletics at Culver-Stockton College is on the rise and Athletic Director Pat Atwell has the reasons why.
For those who are not involved with sports at C-SC, Atwell has been serving as the athletic director since October of 2014. This past summer, Atwell won the Heart of America Athletic Conference Athletic Director of the Year. When asked about winning this award Atwell was very modest in his answer. "When peers vote for you to win this award it's a great honor. My staff is doing their jobs well, so it reflects back to my success"  said Atwell. His example was how a running back gets recognition but the offensive linemen are the reason he is able to make the play. He and his staff go hand-in-hand.
"
To grow through athletics is to build the future.
— C-SC Athletic Director Pat Atwell
September finds fall sports teams in the midst of seasons, so Atwell spoke strongly on how impressed he is with Culver-Stockton's fall sports. He is excited to see what the teams have to offer this semester.
"Football has an extremely bright future. A young team who is ambitious and hungry," Atwell mentioned. He went on to speak about how Coach Tom Sallay's vision along with a young team gives the program a promising future. The football team is much younger than others in the conference, many players get the chance to play for 3-4 years during their collegiate careers. This gives C-SC's athletic program a competitive advantage in years to come.
The soccer programs as a whole have had large amounts of success since Atwell has taken over as athletic director.
Atwell was an assistant soccer coach himself for two years at Quincy University. He has always had a love and appreciation for the game.
As a whole, the men and women's soccer teams have had a great start to the year and Atwell recognizes that. He sees a real come up with the programs.  The teams are solid and Atwell believes they can make a push to be a top contender for the conference final.  Seeing that push to the top third of the conference standings is a vision he has for the programs, which he believes will put the teams up as contenders to receive votes. This is a step in the right direction and Atwell is excited for it to be in the works.
Women's volleyball in recent years has been seen at the conference final and national tournament.
"With a first-year coach (in Daniel Cabrera) they have had a nice start," Atwell stated. In a recent tournament, women's volleyball proved their great start to the season by going undefeated throughout it. That makes a big statement across the conference seeing a team go into a tournament and go undefeated. Atwell is also ready to see how the coach is going to recruit and what kinds of players he is going to bring in for future years, to bring this program back to the spot where it deserves to be.
The final fall sport is cross country. Although they had lost their head coach, Atwell is excited to see C-SC professor Dr. Andy Walsh step up and take on the role of the coach until they find someone new to hire. He has the utmost respect for Dr. Walsh stepping up to lead the team in these unforeseen circumstances.
The future of athletics at the college was a topic which was touched on as well. The growth in enrollment strongly comes from athletics. Now with 538 student-athletes currently enrolled at the college, this makes up for 58 percent of the college's student body. How does the success of sports and enrollment go up, hiring the right people, which then recruit good athletes?
"Athletics at the school is already strong." A campus GPA of 3.23, Atwell is happy to see teams succeeding on the field as well as in the classroom. On top of that, Culver-Stockton's 13 scholar teams add to the growing success.
Adding sports will be the next priority, but C-SC is taking no time by already adding E-sports on campus. Men's and women's lacrosse is a potential next move for the college. Adding these sports could potentially generate 50 more students to campus, alongside facilities to be added for athletics.
"To grow through athletics is to build the future," said Atwell. In his few short years, he has already made great strides of success. Showing no signs of slowing down, Atwell keeps moving Culver-Stockton's athletics in a positive direction.