Fall Enrollment Numbers at C-SC
Hang on for a minute...we're trying to find some more stories you might like.
The 2018 school year for Culver-Stockton College has shown an increase in students, with a total of 288 new freshmen arriving onto campus. This is the third largest new freshman class since 2004. Along with the new freshmen that joined C-SC were 45 new transfers have arrived on campus. The College's freshman class had met the recruiting goals, but the number of transfers had been lower according to Kim Uhlmeyer, the Admissions Operations Specialist.
The total number of new students is 333 new students, and this is the seventh year in a row that the incoming class of freshmen have been over 300. With the new numbers, this brings "the Hill" to over 1,000 students.
Though while the numbers have increased this school year, they are down from the previous year. Last year, the number of incoming freshmen was 375 students, according to the story written by Maggie Houska in the Sep 12, 2017 issue of the Megaphone. According to the same article, the number of new freshman for the 2017 school year had been 305 students, with 20 more being international students, and the last remaining 55 students were transfers. This year is a drop from the previous year by ten transfers, and 17 new students.
Even with the drop, the college has seen a total increase in the number of students that have attended the college. The trend over the last five years, 2013-2018, has been an increase from 843 students to a total of 1,068 students that are on "the Hill" this year. This is a growth of five percent annually. C-SC is one of the few higher education institutions nationwide, according to the press release by C-SC over the fall census numbers, to see the enrollment grow at this type of magnitude.
About the Writer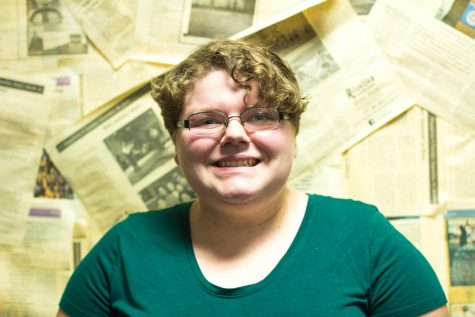 Danielle Thurman, Features Editor
Danielle Thurman is a sophomore from Bonne Terre, MO. She is a Communications major and she hopes to broadcast music on the radio or broadcast Cardinal...