Chris James' Comedy Comes to the Cat's Pause
Comedian's second visit to Culver-Stockton's Campus draws a "great audience".
With the lights in the Cat's Pause down, and a delightful serving of complementary popcorn, pretzels, and M&Ms on every table, comedian and former model Chris James made his second visit to Culver-Stockton College Feb. 4th.
Coming on stage to the tune of Kelis' iconic song "Milkshake," which he identified as "[his] jam," James was met a warm reception. His set, amidst the campus events related to Black History Month, highlighted his unique experiences in the intersection of being British and black. Clashing with stereotypes and expectations in the United States and abroad in his travels, James highlighted events from the amusing to the horrifying, finding the brighter side of life's darker moments. Keeping his act relevant and current, he shared how delighted he was to be in the great state of Kansas, the start of an act that set a high bar for the stage.
From sharing his helpful tips on a walk that can deter even the most hardened criminals, to the most current of his presidential impressions, James' mastery of physical comedy had his audience in stitches.
After the show, the comedian said that he considered the attending students to be a "great audience," one that allowed him to try out experimental material, and, as remarked earlier in his act, that the crowd was honest with their impressions of his jokes. Though every punch can't land, the show seemed to reach a climax with the audience's enthusiastic assent in choosing to experience his "Porn Star Obama" over his "Comedian Obama" impression, even the initial suggestion of which had elicited thunderous applause.
Taking commentary and questions from the audience, such as one student's good-natured comparison to the voice of Private, a penguin from the  "Madagascar" films, and the spin-off "Penguins of Madagascar," James thoroughly engaged his audience, taking time to speak to and take photographs with his audience after the show.
James' appearance was made possible by the Campus Programming Council (CPC) and the Black Student Union (BSU).
Leave a Comment
About the Contributor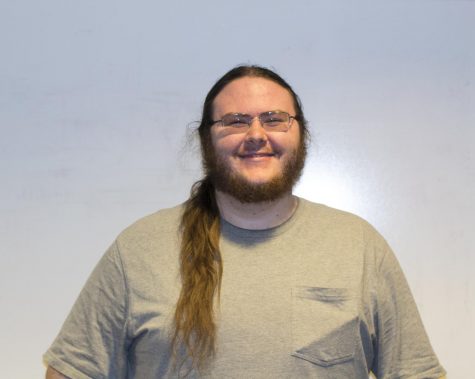 Quentin Wells, Op-Ed Editor
Quentin Wells is from Kahoka, Missouri. He is currently a senior at Culver-Stockton and majoring in Media Communications, Quentin is primarily involved...