Campus Programming Council Organizes Movie Weekend
CPC surprised the students with another movie weekend at the Lewis Street Playhouse in Canton.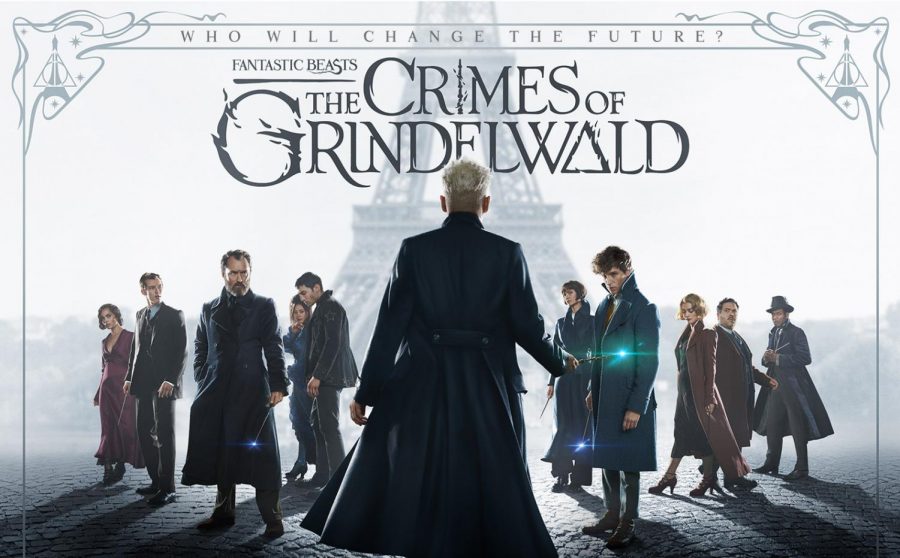 Sebastião Dutschke, Writer
January 30, 2019|30 Views
The feature film shown this past weekend was J.K. Rowling's "Fantastic Beasts, The Crimes of Grindelwald". One thing was very obvious when getting to downtown Canton: The Harry Potter fans were out, and there were no Muggles in sight. Everyone was there with the same purpose, to relive all the memories that J.K. Rowling brought to her fans, but this time with different characters and a whole new story, as "Fantastic Beasts" is a prequel of the world of Harry Potter. "The Crimes of Grindelwald" is the second part from this new Saga . Taking into consideration the worldwide phenomenon that J.K. Rowling created seemed that CPC's movie choice was very smart, and allowed entire families from all different ages to take part of this magical night. The movie started at 7.PM every night and ended short after 9.PM.  Some family members took this chance to show their best Harry Potter clothes representing all four different houses (Gryffindor, Slytherin, Ravenclaw and Hufflepuff).
CPC offered a variety of candy, popcorn and soda, allowing everyone to choose between Popcorn + Soda or Candy + Soda, for free. After the movie, everyone had a smile on their face and CPC can say: Mission accomplished! Freshman Georgia Inwood said "It's good to see a beautiful venue like Lewis Street Playhouse finally being used". Luke Blackburn, a Junior PE major, also said:
"
My freshman year, CPC organised this event too and we watched "Suicide Squad". It's good that CPC has these kinds of ideas, you can tell that they really care about the students."
— Luke Blackburn
After a successful weekend, with the movie playing downtown and the basketball I.M.s, CPC keeps showing the Wildcats what their mission is and how to give life to the Hill of Canton, Missouri.
Mischief Managed.