Rupcich Makes the Tennessee Practice Squad
The long and hard journey to make the NFL roster is finally over. Former Culver-Stockton College student athlete, and current Titan Andrew Rupcich has officially made the roster. He did not make the active 53-man roster, but instead made the Tennessee Titans practice squad. The practice squad is an additional 16 players that can be on an NFL team's roster without being on the active 53-man roster.

Rupcich explains this accomplishment as "A dream come true," Then continued to say that it is also a feeling of "accomplishment that all the hard work I've done in my life is paying off."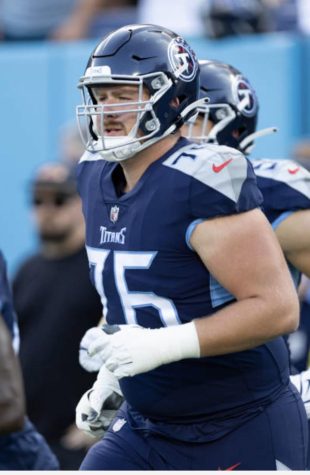 It may be hard to keep focus with not being able to play a game every weekend, but just because he made the practice squad does not mean Rupcich is going to stop working hard. He gave himself two goals for this season, one being to help the team get better by "coming into practice every day and giving 100% to get my teammates ready for the game." The next goal was for him to get better and "continue to work and develop to try and earn a roster spot down the road."
In order for him to be able to achieve these goals he has set, he needed to change his mindset from being the oldest in the locker room to one with no experience in his new one.
"
I was used to being the guy people looked up to and was able to give direction, now I am the youngest again I have to utilize the veterans for that aspect."
— Rupcich
This was not the only thing he needed to change and grow on. The speed of the game is going to take a jump to a higher level compared to the competition he was facing in college. Rupcich got a small sample of it during his NFLPA Bowl game facing top-level division 1 athletes, and continues to get it at practice. He made comments about this jump, saying there is a constant "ability of every individual on the field." 
These two things being the skill Rupcich needs to work on will only get better with time. Every rep, minute, and day he spends in the Titans facility allows Rupcich to grow into the player he has the potential to be. 
You can keep up with Rupcich's Tennessee Titans, and see how he is helping the team prepare for the games this weekend. The Titans play in Washington, against the Commanders at noon Eastern on Sunday Oct. 9. 
Leave a Comment
About the Contributor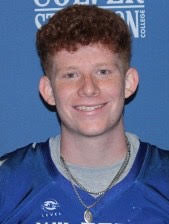 Dom Herrera, Copy Editor
Dom Herrera is from Frisco Texas. He is a sophomore majoring in Communication and Sport Management here on campus. He is also a member of the Culver-Stockton...