From Ocho to CS Singers, Culver-Stockton's A-Capella Expands
Group Nearly Doubles in Size
 CS Singers, a singing group encompassing the more well-known group, Ocho, marks its third year with nearly double the membership from last year.  President Alex Siron was amazed at  the organization's two-year growth from twelve members to eighteen this year.  
"
Where we're going is nowhere but up."
— Alex Siron, Ocho President
Ocho is the ten-member group at the core of the A-Capella student organization.   Siron stated that if the group continues growing, there should be more than just the A-Capella concert.   Siron says "Where we're going is nowhere but up."
Siron stated that the group is a lot of fun, and something that students can jam to. The groups perform not just choral music and are open to all students.  More people have been getting involved who are outside of the choir.

The organization currently practices a variety of activities according to Siron, such as singing the national anthem at sporting events, or their recent visit to the Canton Library on Saturday September 21st. Additionally, the group is slated to perform a concert on the evening of November 10th, but Siron advises to keep an eye out for further developments.
Leave a Comment
About the Contributor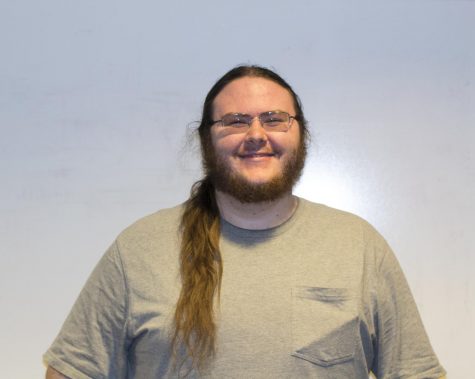 Quentin Wells, Op-Ed Editor
Quentin Wells is from Kahoka, Missouri. He is currently a senior at Culver-Stockton and majoring in Media Communications, Quentin is primarily involved...