'A Bright Room Called Day' Has a Bright Cast
A Politically Charged Show Hits the Black Box Stage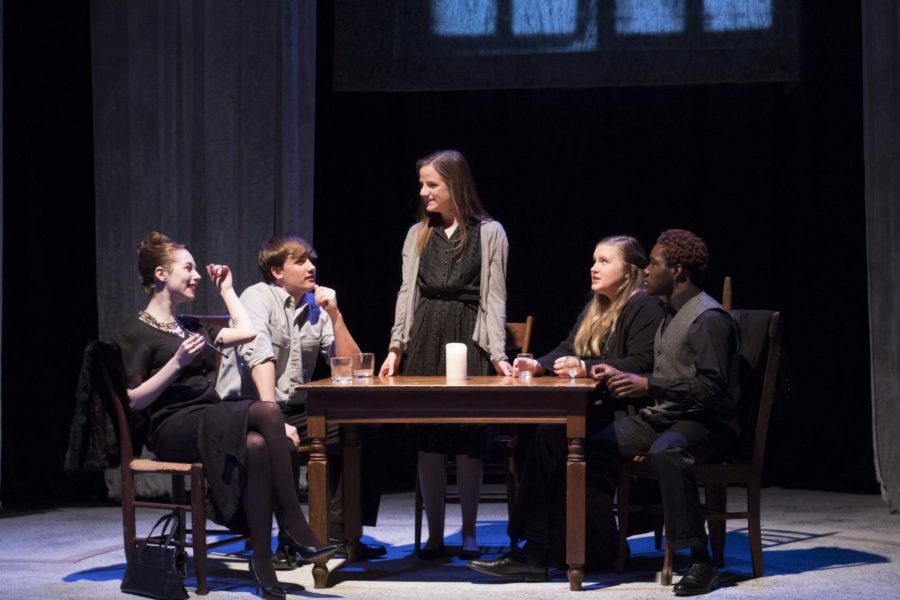 The Culver-Stockton College Theatre Department prepares to bring 'A Bright Room Called Day' to the Black Box stage.  This show is about politics and knowing whether it is time to take action or time to remain on the line of indifference. The cast is filled with an array of characters, all representing the different faces people take on during a politically tumultuous time.
This show takes place during the rise of Adolf Hitler, a time where alliances and morals were not so black and white. Some people were forced to make questionable choices, such as the main character Agnes Eggling. Krista Barth (junior English and Speech/Education) takes on the role of Agnes and agrees people have to make morally ambiguous choices.
"Agnes is confronted with a choice of action or indifference. As an actress, the hardest thing to overcome was justifying her actions while simultaneously disagreeing with them," shared Barth on the challenges of such an intense show.
While the show has comedic elements, it has moments that will cause the audience to think and feel on serious issues. Such elements can be the way people handle uncomfortable situations, like Kar'mel Brewer's character Naz. Brewer, a junior Vocal Music Education major, portrays a homosexual psychologist in a time where homosexuals were not accepted whatsoever in the open.
"
The show is very relevant to today's political climate, and is definitely a show that will leave them thinking."
— Kaity Conaway, Assistant Director
"All the roles I have played have been mostly comedic or jokester roles," shared Brewer, "Now I get to be emotional and dramatic. My character is very deep, emotional, and sad at times but covers it up with humor like I feel a lot of people do regularly."
Other members of the cast believe the audience will have a lot to take away from the show, emotionally as well as thoughtfully. Kaity Conaway (junior Education and Theatre) got to be an assistant director on the show and believes those who are observant will have to pay attention closely. Messages are hidden throughout the scenes and all ties back to modern-day.
Conaway had an important thing to share before the lights go up, "The show is very relevant to today's political climate, and is definitely a show that will leave them thinking."
The show starts on Thursday, November 14th, at 7:30 p.m. Friday and Saturday shows are at the same time, while the Sunday Matinee is at 3 p.m. All Culver-Stockton students and staff get in for free.