C-SC's Thoughts on the Oscars
Students Share Who They Believed Deserved the Awards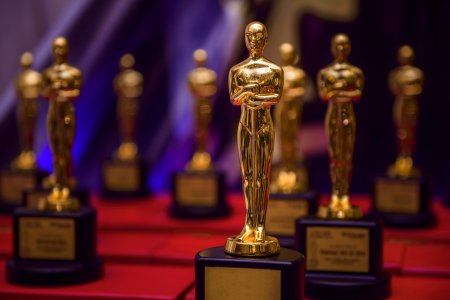 Every year the Oscars gather all of Hollywood's biggest stars for a night of recognition. The 92nd annual Oscars brought attention to various issues about the environment, as well as opinions on the political climate. Of course, the main focus was on the talent and the art which was awarded Sunday night.
After taking a poll and holding some interviews, we got to see what Culver-Stockton College students expected from the Oscars.
For the best actor, the most popular choice among students was Joaquin Phoenix as well as Leonardo Dicaprio. Courtney Deeds, a Junior Theatre Major, passionately stated, "Leo deserves more Oscars just give him all of the Oscars." Phoenix ended up taking the Oscar home for his performance in Joker, which also won the best film score.
On a poll, most students voted Joker to win the Best Picture award. A movie about the decline of a man's mental health and evolving into the iconic villain, the Joker. Joker was beaten out by Parasite, a South Korean film that made history by being the first foreign film to win the award.
One of the most surprising responses was the category of animated films. With nominations like Toy Story 4 and How to Train Your Dragon, the majority expected Klaus to win for its art style and the new story the most introduced. In the end, Toy Story 4 won the Oscar.
The last category we asked the student body about was the Best Actress category. The answers were mixed, but Renee Zellweger seemed the most popular. "She just really captured the essence of Judy Garland and deserved the Oscar," commented Krista Barth, a Junior English and Speech/Theatre Education Major.
Overall, the Oscars showcased the best of Hollywood and had some surprising winners. Despite many believing the Oscars are rigged, some real talent was truly recognized.