The Vagina Monologues Hits The Black Box Stage
Culver-Stockton College's recent production of The Vagina Monologues was a not-miss performance.  A play written by Eve Ensler, The Vagina Monologues tells the story of the ups and downs of womanhood in an episodic format.
The show stars an all-female ensemble cast that highlights each character's unique experience through womanhood, as well as providing facts to the audience about women's vaginas. Cast member Krista Barth, junior English Education and Speech/Theatre Education major mentioned  "The Vagina Monologues is different than any other show we've produced because it really focuses on the story. There is minimal set, simple costumes, and only small light changes from monologue to monologue. While these elements do help in telling the story, this show is focused on the people and their experiences rather than added spectacle."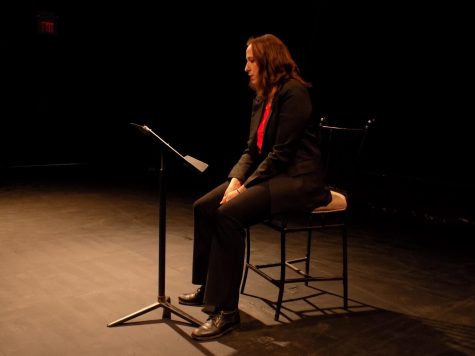 There were moments that had the audience laughing, from the comedic scenes to the creative spin the show took on classic musical numbers. Audience member Bailey McNamer, sophomore Fine Arts Management major, commented "I liked all the different parts about the vagina facts. I also liked when the cast would get up and almost interact with the audience."
The Vagina Monologues is a show that welcomes all to come and hear stories of the truth about vaginas and the experiences women across generations have had. From periods, to sex, birth, and everything in between, the show digs into the inner thoughts and views women have.
"
This show has such a strong message – it's important that we talk about our bodies and clear up the myths and stereotypes that surround them.
— Lindsey Miller
Cast member Lindsey Miller said it is important for people to see the show. "This show has such a strong message – it's important that we talk about our bodies and clear up the myths and stereotypes that surround them. I think this show illustrates so many of the silent challenges that women everywhere face on a daily basis." Miller continued, "There is so much shame and secrecy that surrounds womanhood, and I think that by seeing this show and educating the general public, we can start to chip away at the stigma that makes women feel uncomfortable with themselves. I've learned so much by being a part of this show, and I hope that I can help share this knowledge with, and instill confidence in others."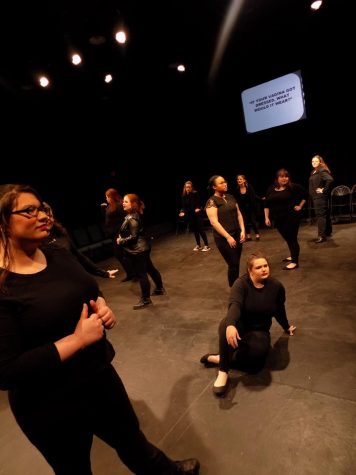 Stop by the Black Box stage at 7:30 pm tonight or Sunday at 3:00pm to catch the last two showings of The Vagina Monologues. The production is free to Culver-Stockton students, $10 for adults, and $5 for kids and seniors.
The show contains topics that may be unsuitable for some audience members.
Leave a Comment
About the Contributor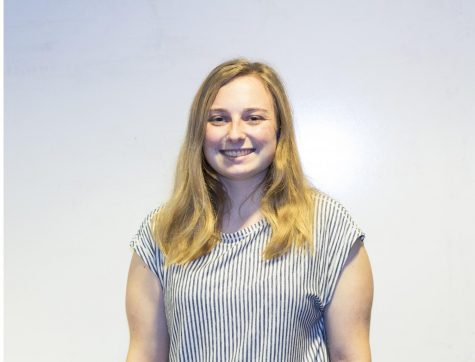 Abigail Heinecke, Editor-In-Chief
Abigail Heinecke is from Camp Point, Illinois. She is a senior majoring in English and minoring in creative writing and media communication. Abigail is...