Criminal Justice Program Among Best in Country
CJ program ranked 6th in nation
Recently the Culver-Stockton College criminal justice program ranked 6th of the 50 best criminal justice programs in the country according to Learn.com.
The program is led by Associate Professor of Legal Studies Melody Schroer, and Senior Lecturer in Criminal Justice Seth McBride.
In addition to bachelor's degrees in Criminal Justice and Criminal Justice Administration, the department also offers specializations in forensic accounting and science for students according to McBride.
McBride states what he believes is the most unique aspect to the program: "Our students are not just a number." McBride preaches to his students that the criminal justice program is a "family atmosphere." He also says, "We care for each of our students. I feel the growth of character in our students is as important as their academic progress. The importance of character building will not just benefit our students, but the communities they will be working in as well. "
According to McBride, a unique component to the department is that full-time faculty and adjuncts all bring professional experience to the classroom.
Culver-Stockton College prides itself on the experiential learning education for students, and the criminal justice program provides students with the knowledge and experience to go out in real world after graduation from Culver-Stockton College.
Senior Maddie Mennemeyer, a Criminal Justice major with minors in Psychology and Legal Studies says "the program has taught me how to think critically and being able to think on my feet and be prepared in any given situation."
Two courses that have guided Mennemeyer in her time in the Criminal Justice program has been Professor McBride's Interview and Interrogation and Professor Schroer's Mock Trial. Mennemeyer stated, "Mock trial gives me experience testifying under oath and testify in a court room setting."
Another class that is a staple to the Criminal Justice program is the "Fallen Officer Project" typically taken in the spring 12-week term. In this class students choose police officers killed in the line of duty and reach out to their families to represent the officer for the class. Students then research the officer's role in the department and within that community. The students in the course also participate in an annual 5k/10k where they honor the officers chosen by the students.
"
"The program has taught me how to think critically and being able to think on my feet and be prepared in any given situation.""
— Maddie Mennemeyer
Another important area in the program that McBride referenced was the internship model. "The goal with the internship is to have them find a potential placement that could transition into being hired" stated McBride.
McBride believes the Criminal Justice program is proven in several categories. "The program will prepare [students] by using real-world applications thought experiential learning. The Criminal Justice faculty do not just have the academic background, but field experience in the courses they teach. We make it a priority to get to know our students goals, in both career and life. We also take pride in having a high percentage of our students being hired, or continuing their education, right after after graduation."
About the Writer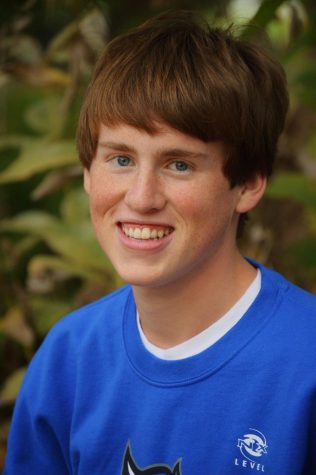 Ryan Gibson, Staff Writer
Ryan Gibson is from Hudson, IL. He is majoring in Public Relations, with a minor in sports management. On campus he is involved in Lambda Chi Alpha fraternity....