"Bellwether" Tells A Haunting Story
Culver-Stockton College's production of Bellwether gives the audience a glimpse into the cracks of a seemingly normal suburban neighborhood. Bellwether by Steve Yockey follows the Draft family as they go through the whirlwind of their young daughter disappearing in a neighborhood where bad things don't happen.
As the story progresses the community and the media turns on the Drafts, blaming them for the misfortune that has fallen onto the community when more children begin to go missing. However, these disappearances are not what they seem, and a supernatural-like force is lurking behind the missing children.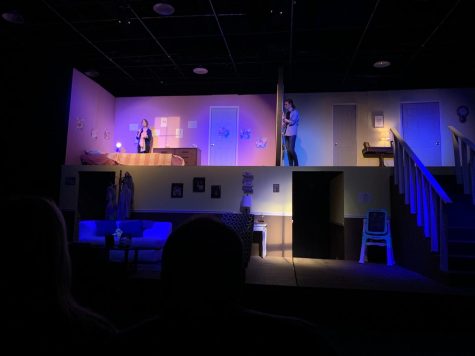 The show features complex characters that are feeling the effect of this disruption in their lives in different ways. Cast member Krista Barth mentioned the different messages each character represents, "If you focus on the neighbors, it can be about how quickly friends can turn on you. If you focus on the detectives, it can be about how injustice is bred from corruption. And if you focus on the Drafts, it can be about the relationship between a parent and a child and how it's complicated by grief."
The show had the audience living in the moment, feeling the emotions coming from the characters as they were sitting on the edges of their seats. Audience member Hannah Husted commented, "Cassie's scream felt so real. Emma did an amazing job of portraying a mother torn apart by the loss of her child. It gave me goosebumps."
"
There is certainly an overlying theme about how not everyone is going to get a happy ending.
— Noah Klauser
Bellwether highlights how the media can influence a story and challenges its character's morals. In the end, it came down to if a parent was willing to sacrifice their own child to save others, which was something the mom, Jackie Draft, could not do. Noah Klauser, portraying the leading man Alan Draft and sophomore English major said, "There is certainly an overlying theme about how not everyone is going to get a happy ending. I think this show really proves the point that sometimes you will be faced with choosing between yourself and others, and that there won't necessarily be an easy choice to make."
The next production the theater department will be putting on is Little Women: The Broadway Musical which will debut March 31 and run until April 3.
Leave a Comment
About the Contributor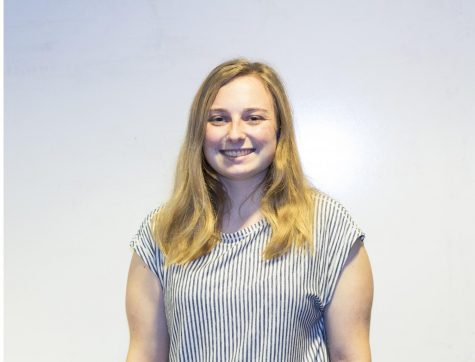 Abigail Heinecke, Editor-In-Chief
Abigail Heinecke is from Camp Point, Illinois. She is a senior majoring in English and minoring in creative writing and media communication. Abigail is...