What Made Super Bowl 56 Special?
On February 13, the NFL had its championship game, which is known around the world as the Super Bowl. Obviously, many who watch the game watch it for the sole purpose of enjoying some football. But the Super Bowl has turned into what many call a holiday, there have been many amazing halftime performances, as well as commercials that end up leaving a mark on its viewers.
This past Super Bowl took place in Los Angeles so the National Football League featured during the halftime show some of the best artists to come out of the West Coast. The headliners were Dr. Dre, Eminem, Snoop Dogg, Mary J Blige, Kendrick Lamar, and what caught everyone by surprise halfway through the show 50 Cent showed up as a special guest. Many who watched it took to social media to say that this Super Bowl was the best in history. Safe to say that the target audience that the league was trying to reach was successful.
The commercials are also a big part of the Super Bowl. Advertisements that ran for a 30-second time slot had a reported price of around 7 million dollars. Some companies spend months preparing to share the ideas with the whole nation to see. In recent years, there have been brands that have become a tradition to see their commercials in the Super Bowl such as Budweiser, Taco Bell, and Cheetos. The ad that I still remember vividly watching was a Crypto.com commercial and it showed a young Lebron James talking to a current Lebron about the future. Then the young Lebron presented the question about the hype surrounding him, and old Lebron told him to block out the noise and to do what he thinks is best for him. That's only one of the many commercials that made a mark. Only time can tell what Super Bowl 57 has in store for the world.
Leave a Comment
About the Contributor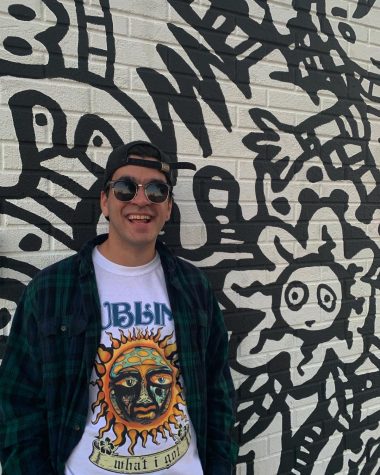 Luis Saldarriaga, Arts and Entertainment Editor
Luis Saldarriaga is a Sophomore from Orlando, Florida. He is majoring in Sports Communication. Luis is involved with writing the Arts & Entertainment...