C-SC Music,Theater Departments Production a Success
"Mamma Mia!" came to C-SC Sep. 21-23.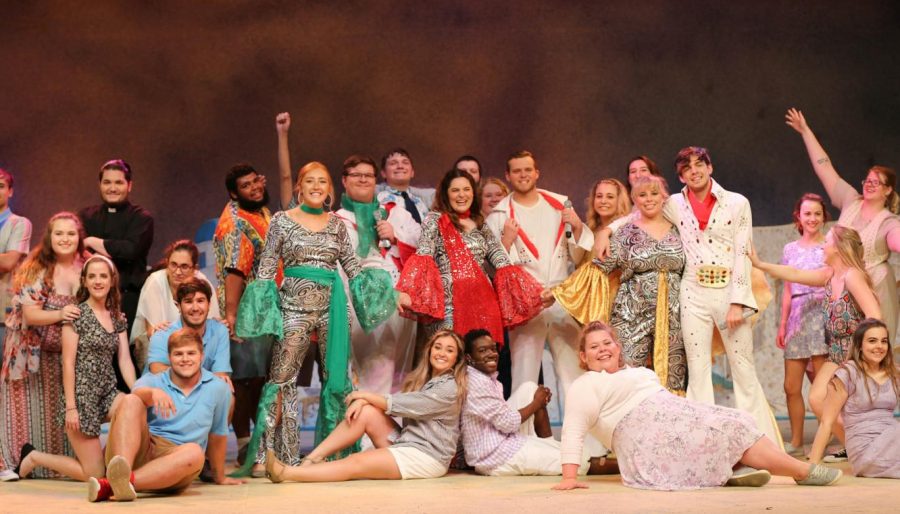 The Culver-Stockton College theater department's recent production of the smash musical, "Mamma Mia!" is based on the music of Swedish pop group, ABBA.  The play has been popular since its 1999 release, spawning two movies in the 19 years that it has been around.  Locally, Quincy's Community Theater also produced this musical this summer.
The plot starts with a young woman, Sophie Sheridan and her desire to find her father, as well as to have him give her away at her wedding. With three different possibilities, Sophie invites all three to the wedding. Her mother, Donna Sheridan, is shocked to see her former lovers, while Sophie hopes that she can figure out who her father is in 24 hours.
Filled some of ABBA's most famous songs, the musical has touching moments between Sophie and her mother, as well as Donna and her former lovers; and some high energy dance numbers that include "Dancing Queen", the titular song "Mamma Mia!", and "Take a Chance on Me."  The play also includes some more toned-down songs including "Under Attack", "Slipping Through my Fingers," and "Chiquitita."  While Sophie never finds who her father is, the musical ends on a high note as Donna and Sam Carmichael, one of the potential fathers, marry while Sophie goes to follow her own dreams.
Kirsten Lippold, a freshman English Education major, was pleased with how the musical went.
"I think we did a great job," said Lippold. "I love the little jokes thrown in, and the talent of our leads."
Another member of the ensemble agrees.
"
We were able to take it and give it a personal flare that was built around this idea of "youth," and I feel like it lived up to the expectations."
— Kenna Armstrong
"I feel like we did really well," said Kenna Armstrong, a freshman History Education major, "We were able to take it and give it a personal flare that was built around this idea of "youth," and I feel like it lived up to the expectations."
And through the eyes of one attended, the College was successful in producing the musical.
"I think the college did a great job with the musical," said Jessica Beaver, a sophomore Communications major who went to the Saturday night performance. "It was a good choice considering the movie was released 10 years ago, and the second movie hit the theaters this past summer."
While it sounds fun to put on a world-famous musical, it is not the easiest thing in the world. This includes having  time constraints to put the entire thing together in a total of five weeks.
"We spent so many long nights trying to get everything just right, and with the limited time we were all exhausted," Lippold said, "but we kept our energy up and put on an amazing show."
And even with the stress of putting together a musical in a short time, Armstrong felt confident about the show in general.
"It was stressful, not going to lie," Armstrong responded, "but I feel like having a short time to prepare gave it a new layer. We all put our heads together and helped each other where we could. I'm grateful for everyone that came to support our show."
November 1-4 the theater department will be producing "Dear Friends", a play in which three couples try to reconcile a failing marriage between two of their friends. One by one, their kindness gives away to the bitter truth of that forcing one to look at another's life, their own failures will come out.  The showings Thursday through Saturday will be at 7:30 p.m. in the Performing Arts Center – Mabee Little Theater.  Sunday's performance is a 3 p.m. matinee performance in the Performing Arts Center – Mabee Little Theater.  These performances are also available for ACE credits.
About the Contributors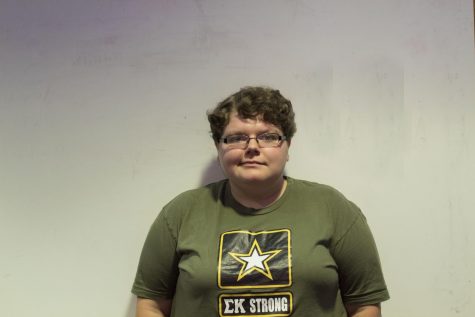 Danielle Thurman, Features Editor
Danielle Thurman is from Bonne Terre, Missouri, and is a junior Media Communications major. Along with writing for the school's newspaper since her freshman...