New Game Brings New Horizons
I'm sure for many people, this game will be their introduction into the Animal Crossing franchise. I remember well when I received my first ever Animal Crossing game, Animal Crossing: New Leaf, when I had gotten my older edition Nintendo 3DS at the age of 14. Six years later, and I am spending all my time playing Animal Crossing, but now it is Animal Crossing: New Horizons. I have had the game just over a week, and already have 20 hours into it, much less than some of my friends, one has 105 hours in it, one has 135 hours, and another one has 230 hours into the game.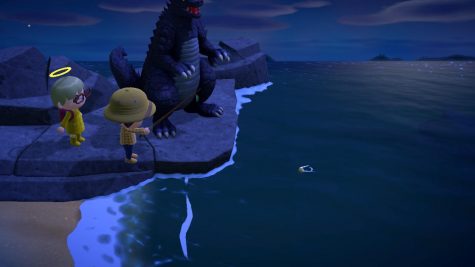 Much like previous Animal Crossing games, Animal Crossing: New Horizons brings a sense of comfort and familiarity in a time where such feelings are much needed. Animal Crossing: New Horizons released on March 20, 2020 after having been originally delayed, and has been met with high marks from a few different websites, including the popular site Polygon.com, and has a 96% on the Google site, and Kotaku's staff writers have all given it high marks too.
Animal Crossing: New Horizons features a young looking character that moves to a deserted island. The game brings back popular characters such Timmy, Tommy, and Tom Nook as they join you on the island you choose at the start of the game. Along with the Nooks, you have two characters join you. For my own game, I have Reneigh, a horse character new to this game, and Hamlet, a hamster. It also gives you a native fruit, and I am not ashamed to admit that I restarted the game until I received peaches for my native fruit. As you progress, you will have a series popular characters join your island like the Abel Sisters, Kicks, and K.K. Slider come visit your island, and until eventually you have a complete island.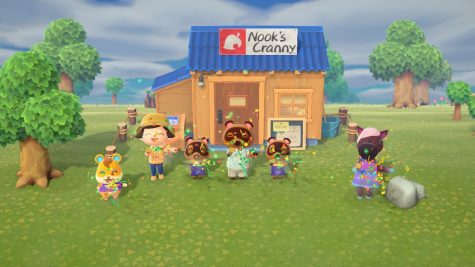 You are able to name your island however you want, though it is recommended you keep the name PG, as Animal Crossing: New Horizons can be played with others, due to the fact that Nintendo offers an online subscription service. On the island, you'll be given a tent to live in, but you can easily upgrade your house. It can be expensive to upgrade your house, but capitalist Tom Nook offers an interest-free loan to make up for it.
While it has a sense of familiarity, and has many of the same features as the previous mainline games, it brings a fresh set of new features. In this game, you are able to craft using workbenches, and customize tools and some crafts as well. Having this ability to customize is rather nice, as it can save your tools from breaking.
Another fresh change is the museum. In Animal Crossing: New Leaf, the museum had four different sections that one could donate to, but this one only has three different sections. This new edition to the Animal Crossing franchise dropped the art section in the museum, which I know many people are thankful for.
Nook Miles are also a new form of currency, which are meant to let you explore the game more, and gives you the chance to visit new islands, to go fishing for the fish that may not be on your island, or to hunt for bugs that may be more rare on your native island. There are many different islands that you can visit using Nook Miles. Besides using Nook Miles to buy a Nook Miles Ticket to fly to a different island, you can also use it to buy decorative items, to buy Bells, the currency in the game, and to help expand your storage.
The Nook Miles Ticket can help you expand your island, as when you travel to the remote island you can encounter other characters, like Ellie, an elephant that I had move to my island. Right now, many people I know are hunting for Raymond, the first smug cat in the series.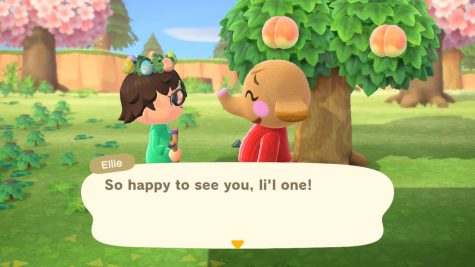 The game is not without its flaws though. This is not a game that many people can just play for hours on end, it is better suited for bursts. The Bunny Day event is a bit annoying as well, collecting the eggs is rather annoying, and especially whenever you are fishing or fossil hunting, and you receive an egg instead.
Overall, I find that the new Animal Crossing game is thoroughly enjoyable, especially for the $60 price. It is calming, and it is wonderful for maybe an hour or two between the online classes that we have switched to now. The game offers different features, some that I did not mention at the fact that I want others to experience Animal Crossing: New Horizons for themselves.
In my honest opinion, it's a 9/10, and a perfect way to spend quarantine. The pros of the game completely outweighs the cons, and much like my friends, I can see myself sinking over 100 hours into the game. From building up the museum, to completing my island and house into the way I want it, I will be playing AC:NH for weeks and years to come.
Leave a Comment
About the Contributor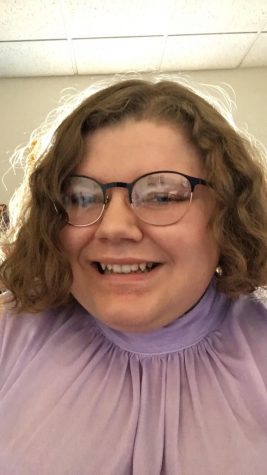 Danielle Thurman, Features Editor
Danielle Thurman is from Bonne Terre, Missouri, and is a senior Media Communications major. Along with writing for the school's newspaper since her freshman...