Excellence in First Generation Graduating Students
The impact C-SC's First Generation Program had on first generation students succeeds beyond college.
College is no easy feat, especially for first generation students. A student is first gen if neither parent or guardian graduated from a 4-year American college or university. For the year 2022, first generation students make up a third of all college students. 
C-SC offers the First Generation Program, run by Christa Wiskirchen.
"The goal of this program is to support these students in any way possible," said Wishirchen. "We provide programming to guide them through college and prepare them for the future."
"I loved being in the first gen program," senior Lauren Nash said. 
First generation student Lauren Nash will be graduating with a Bachelor's in Psychology with a minor of Child Advocacy Studies. She has accepted a job offer with Compass Health Network as an integrated health specialist. Nash will be working with clients overcoming substance abuse issues. 
"I encourage all first gen students to get involved with the program. I'm excited to wear my first gen stole," Nash said.
If first gen students fulfill a number of requirements from the First Generation Program, they will be awarded a stole to wear at graduation. 
"
One of my biggest struggles being a first-gen college student is the paperwork and loan process. It was confusing since my parents weren't familiar with the process.""
— Lauren Nash
C-SC's First Generation Program supports students by hosting events that fill in the blanks for them as they navigate their way through college and prepare for their lives after graduation. First gen students do not always have the same information available to them as their peers, as their parents or guardians may not know what to expect when sending them off to college. 
Most First Gen events include presentations by C-SC faculty or staff. The program introduces students, especially freshmen, to new resources around campus every time they attend a new event.
Wiskirchen is the only staff member at C-SC designated to the First Gen Program, she said "it would not be possible without other faculty and staff on campus that support our students and partner with the program for events and activities." Robin Jarvis, John Reinhardt, Patti Mathieson, Susan Moon, Elle House, and Dining Services have all either presented to the students or partnered with the First Generation Program for at least one event. 
"The students and I are very grateful to each of them for their support," Wiskirchen said. 
Leave a Comment
About the Contributor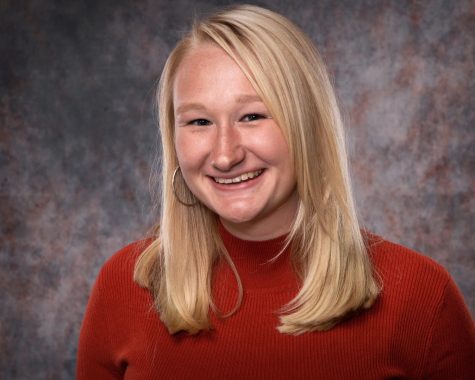 Jessica Hornberger, Editor-in-Chief
Jessica Hornberger is from St. Charles, Missouri. She's a junior majoring in media communication and minoring in Spanish. Jessica is a multisport athlete...