Culver-Stockton College Proved that "Culver's Got Talent"
Annual talent show draws hundreds
On Feb. 19, 2019, the Campus Programming Council (CPC) at Culver-Stockton College hosted its annual talent competition, "Culver's Got Talent" at the Robert G. Brown Performing Arts Center.
A total of 13 acts performed, including one act that had audience participation.  The event was judged by Dr. Andy Walsh, Professor of Religion and Philosophy, President Kelly Thompson, and Missy DuBurque Walther, the Director of Alumni Programs. Overall, over 200 students attended the event.
In third place was sophomore Erin Brooks, the second was freshman Marnice Davis, and in first place was Madison Palmer and Kar'Mel Brewer's duet.
"Honestly it's amazing," commented Brewer, sophomore Vocal Education Music major. "I'm extremely grateful for Madi, just for her supporting me and me supporting her."
Palmer, a sophomore Musical Theater major, agreed.
Both Palmer and Brewer were thankful for their chance to perform in front of the larger audience.
"It's unreal," said Palmer, "and just even to people responding so well is just, a feeling that you only get in situations like these."
Though, Brewer wasn't aware of the audience size.
"To be honest, I didn't even know that there were over 200 people- I didn't even know how many were in the audience." Brewer laughed. "That's crazy, we didn't even know until the end that there were over 200 people."
"
Oh, it's so much fun. I'm just so glad that we were able to perform today."
— participant Madison Palmer
The underclass had quite a number of people showcasing their talents, and while she didn't win, freshman Music Education major Brianna Holder was proud of her performance.
Holder composed her own original song to perform and fought through the nerves that she had experienced. There were a few times that Holder had contemplated dropping out of the competition.
"I actually did not expect people to stand up and applaud. Honestly, I had no idea what everyone's reactions would be because I was facing the piano the entire time. I didn't look out to the crowd because I just couldn't tell."
By the end of her song, many members of the audience were standing and applauding her.
"It made me so happy," said Holder, "It was an amazing experience."
Holder said that she would be likely to compete next "Culver's Got Talent" as well.
Though this is Palmer's second appearance at this event, it will be her second time at the Hillstock Music Festival.
"I was able to do it last year, and I am really excited because we're going to have a lot of people like Mike Pinne and guest artists come up so we don't have to fill the whole 30 minutes. So I'm really excited about that."
This will be Brewer's first appearance in performing at Hillstock.
"I'm pumped for Hillstock," said Brewer. "Madi won last year, so it was really good to support her and to be in her shoes is amazing."
The three winners from the night will perform at Hillstock, the Culver-Stockton College music festival on May 4, starting at 2 p.m. and lasting until 8:30 p.m.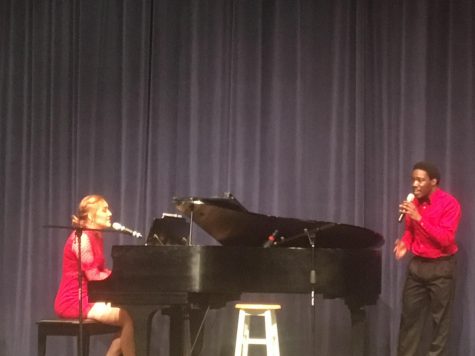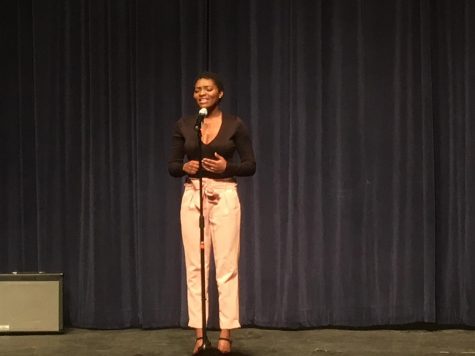 Leave a Comment
About the Contributor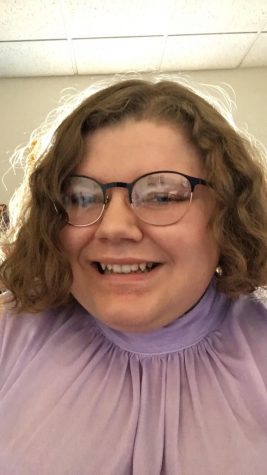 Danielle Thurman, Features Editor
Danielle Thurman is from Bonne Terre, Missouri, and is a senior Media Communications major. Along with writing for the school's newspaper since her freshman...